☀ ABOUT THE AUTHOR ☀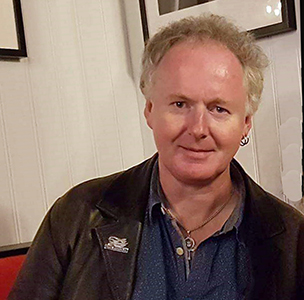 My name is James and I am from south Dublin / north Wicklow in Ireland and I have been a long-time fan of The Waterboys' incredible collection of songs and of the many transcendental live shows that I have been lucky enough to attend over the last 30 odd years.
Since my very first show in June 1986, I have been very fortunate to see a good number of Waterboys and Mike Scott solo shows, along with several of the various members' (past and present) separate projects too.
Mike Scott is without a doubt, one of the finest singer-songwriters and live performers around today, in my opinion.
Purely as a connoisseur of great music, the aim was to create an interesting and a personal Waterboys fan site that appeals to their many legions of admirers worldwide and something that even the casual visitor, will like and appreciate.
Thank You Everybody for contributing fabulous items and information for exclusive inclusion here and thank you to you, the viewer, for taking the time to peruse this website.
James.
Fan Site Web Author