'Nobody had ever asked me that before so we made a date and I just threw a few guitars and an amp into a taxi and headed over to his house'.
'We clicked straight away and we just had a very pleasant afternoon, sitting and jamming together, playing a few of my songs and a few of his.'
'And that was the end of that, I put my stuff in the taxi and went home. There was no agenda or anything and we didn't record it or anything. But we started to keep in touch and go for a coffee and stuff in town [Dublin]. He started giving me demos of what he had been working on which was the Yeats stuff and which I was really interested in.'
J: Was Mike starting to put a band together for the Yeats material?
Joe: 'Basically he said he was looking for musicians, he asked me would I be the guitar player but also he wanted someone to work on the vocal melodies, the backing vocals, harmonies and arrangements you know. So I said yeah. It was a really great time then'.
'I can't remember exactly, but a couple of times a week I would go up to his house over a period of a couple of months. He had sent me all his Yeats demos and I'd work on them at home and then I'd head over to his place to work with him on the songs. We'd stop in the middle of the day for lunch and a chat. It was great you know.'
J: Steve wasn't there?
Joe: 'I didn't get to meet Steve until a lot later in the process; we didn't meet until we started to do full band rehearsals in a theatre called Smock Alley [Temple Bar, Dublin]. Do you know Smock Alley?
J: Oh I do. But I didn't know that's where you set up camp for the rehearsals.
Joe: 'Now listen, you will have to take my dates and stuff with a grain of salt as it's hard to remember. (Laughs) I think it was a week of intense rehearsals in Smock Ally with the full band and I think, twelve or thirteen musicians. That was the first time I had met Steve and we clicked straight away. A lot of the band was from the UK and there was a little Irish contingent, me and Steve and Katie [Kim] and one of the woodwind players was from Dublin as well, Ruby [Ashley]. So that was the little Irish contingent, we sort of stuck together! (Laughs). And that was that. We went straight from there to the Abbey and you were there for that.'
J: I was there for the opening show and the last night.
Joe: 'It really was an electric time you know and those shows are still very vivid in my memory.'
J: Same here. I remember at the start of Mad As The Mist And Snow, you came out and set up this little table and put a little organ on top?
Joe: 'The table was the organ James. (Laughs) It was a little electric harmonium. It was designed and built in the 1950's. You know normally with a harmonium you have to pump bellows using foot pedals or by hand on the smaller ones. It's the same principle, just bellows blowing air through the reeds you know. But this thing was invented for church services in America in the 1950's and it had an electric fan inside that blew the air through the reeds so you don't have to pump the bellows. I found it online and I bought it. So I brought it over to Mike's house just to show him (Laughs) and as I was setting it up, he was kind of like a little kid watching me. He said 'The theatre of this is incredible!' (Laughs) 'You'll have to do this at the show'. And I was like: 'You think so? Are you sure?'
J: It was great theatre though Joe! Every pair of eyes in the Abbey was fixed on you.
Joe: 'Mike was right so! (Laughs) No, I hated that bloody old thing because every night it was like the Generation Game [a quiz show] or something! (Laughs) I'd have to bring out this organ and built it from scratch. I'll tell you though, it was stressful. We would play the first half of Mad As The Mist And Snow with just the two of us, then the band would come in and I'd switch to electric guitar for the second half.'
J: Those Abbey shows and indeed the other shows I saw in 2010 at the Grand Canal [Dublin] and down in Wexford in the Opera House [November 2010] were beyond brilliant!
Joe: 'Oh yeah I remember that show in Wexford, it was a great show and the band were on fire. You know, I had the time of my life, it was amazing. Sarah [Allen] was fantastic and the other musicians were all incredible. It was a great experience for me, it really opened my eyes you know. That was first time I had played with Steve and we really had a great time together just trading licks from one side of the stage to the other. I learned a lot you know, from Mike and I learned a lot from Steve. And with me and Steve, our musical relationship is still on going and I consider him to be a good friend.'
J: Yeah he's a sound man. Then the following year you all went into the studio to record the songs you had been performing on stage all year?
Joe: 'Yeah but to be honest with you, when I think back to that time, I kind of differentiate or delineate between the live side and the recording side. The live side went on for quite a long time before there was any recording. The recording wasn't really a very happy experience for me unlike the live side. I'm on the record but not as much as I was'. [In the shows.]
'It's like when John Lennon said, when he was talking about the Beatles he said, and this always stuck with me, that the greatest Beatles performances were never recorded. He was talking about Hamburg so the peak Beatles was the pre-recording days. I kind of feel the same about the Yeats album. As good as the record is, it just didn't capture the energy of the live show. So for me, in my mind, when I think of the Yeats project, I think of the live concerts.'
J: Right....
Joe: 'I remember on the UK tour of Yeats, which was quite a while after the Abbey run, we played two nights in the Barbican in London.[Feb 3rd & 4th 2011]. On the flight over we started to talk about what's going to happen with making the album. You know, how are we going to make the album. He was thinking about how it was going to happen. I was saying to Mike on the plane: 'You put all this work in, rehearsing the band up, then we did the week in the Abbey and the band were on fire!' I said: 'I think you should record the Barbican shows and release it as a live album'. And Mike wasn't into that at all. He was like: No, I want it to be the perfect take of each performance in the studio. I definitely thought it should have been a live album. I think some of the Abbey performances were filmed and recorded. Maybe it might come out some day. I hope it does. It would be great to see!'
'Mike used to like to say, it was the best-ever line up of The Waterboys and I think that that's possibly true.'
J: That line up was certainly an astonishing cohort of first-rate musicians. It must have been great to have been on board from the beginning Joe?
Joe: 'Oh yeah. Like I said, I learned a lot from working with Mike on Yeats. I remember being so impressed with how incredibly meticulous Mike was in every detail. Every detail! - not just musically. The first time I went to his house he had some of my music on the desktop of his computer alongside a couple of Ennio Morricone pieces and he seemed to get a great kick out of showing how I used some of the same chord progressions!'
'Before I met Mike I would say I was a perfectionist but really quite uptight with the music. It was like being a perfectionist was holding me back, musically - especially in live performance. He showed me how to be a perfectionist but free at the same time. Basically, by having a laser focus on the details in preparing a piece of music, you can then have the confidence to let go and allow things to happen in the moment. It's what Sam Phillips described as 'beautiful imperfection.' So I'd say that ever since working with Mike, I've become more meticulous but more free simultaneously. It was a wonderful education.'
J: You were back in the band for some shows in 2012.
Joe: 'Yes, after a short break I came back into the fold for a tour in 2012 and again a couple of times after that. These were more classic Waterboys shows, lots of improvisation and musical interplay.'
J: Yes I was at a few of them!
Joe: 'One thing you must remember James is that I grew up with a lot of these songs - in my schoolyard in Coolock [Dublin], we were exchanging bootleg tapes, yes tapes of Television and REM but lots of tapes by The Waterboys too. So to get to play on these songs: We Will Not Be Lovers or Fisherman's Blues or The Pan Within at Fairport Convention's Cropredy Festival, for example; was never less than heady!'
J: Ah that's brilliant! Well thanks again for the chat Joe.
Joe: 'Okey-dokey. Take it easy and thanks James. I loved talking to you.'
A lot of Waterpeople traveled from far and wide to attend these five, now legendary, shows in the Abbey Theatre. Below are just a few reminisces from some of these people, whose names, many of you readers might know.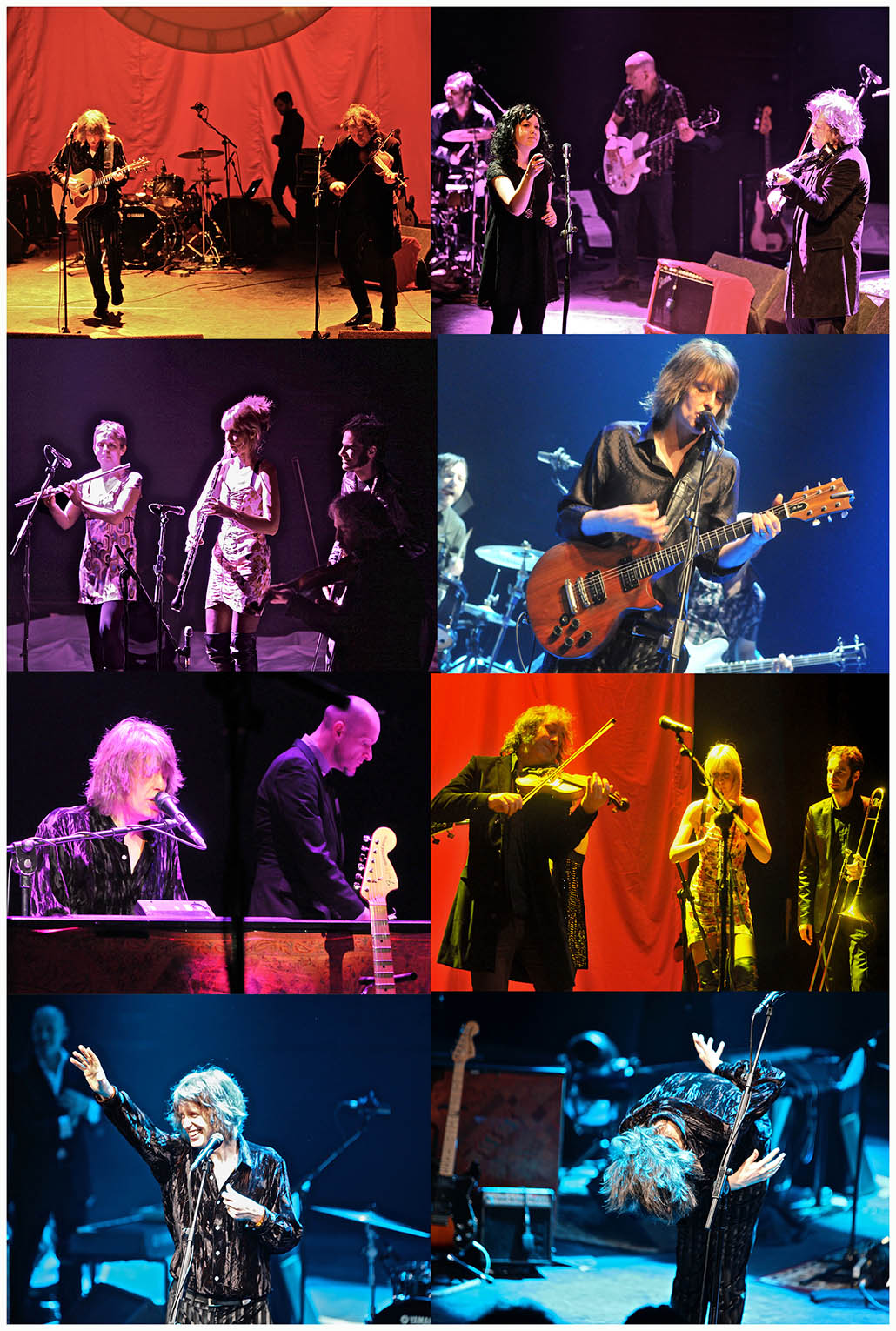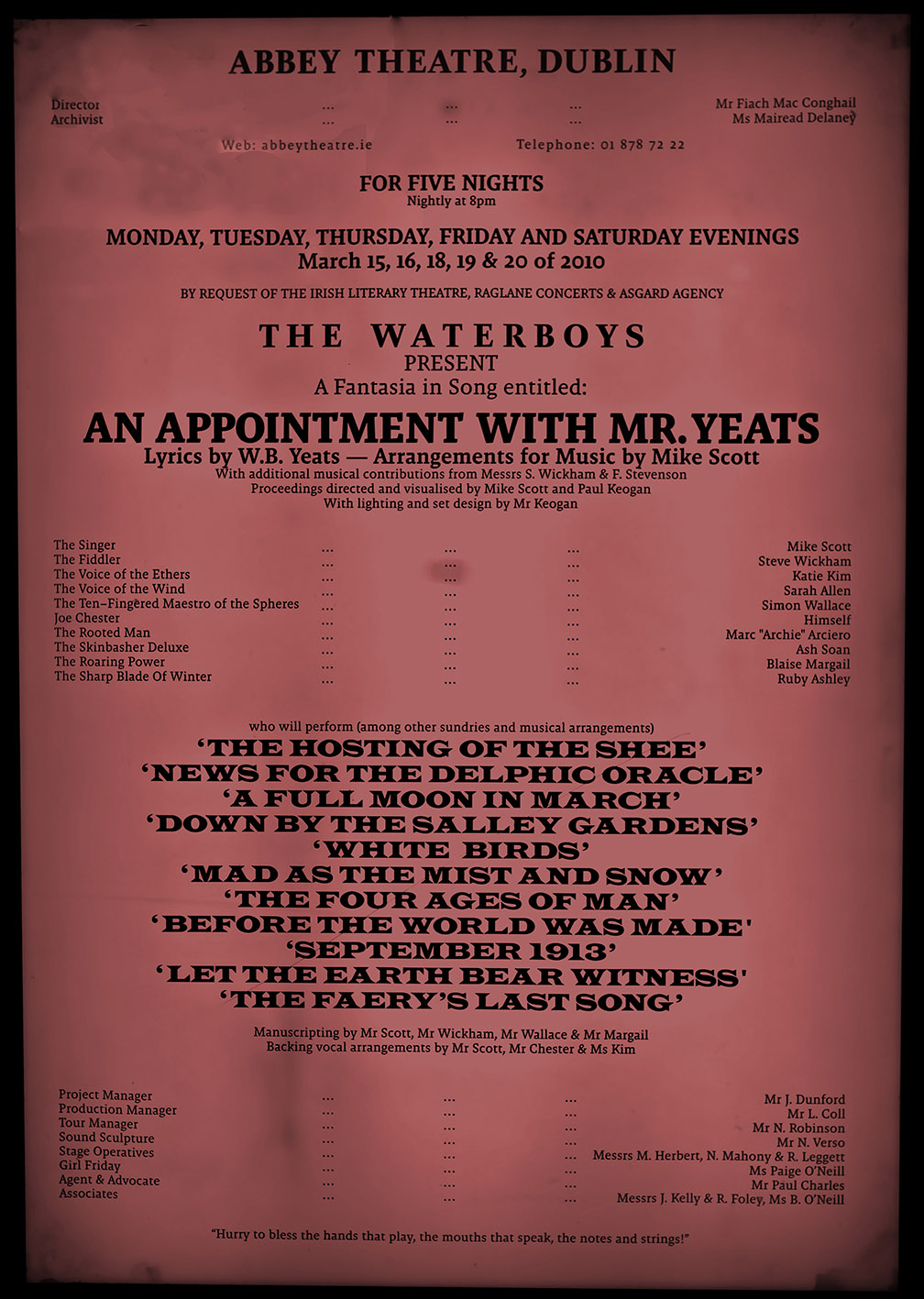 Set List from the World Premiere First Show - March 15th 2010:
THE HOSTING OF THE SHEE

LOVE AND DEATH

NEWS FOR THE DELPHIC ORACLE

THE SONG OF WANDERING AENGUS

A FULL MOON IN MARCH

DOWN BY THE SALLEY GARDENS

SWEET DANCER

THE WHITE BIRDS

THE LAKE ISLE OF INNISFREE

THE MOUNTAIN TOMB

MAD AS THE MIST AND SNOW

-> THE SECOND COMING

THE FOUR AGES OF MAN

BEFORE THE WORLD WAS MADE

SEPTEMBER 1913

AN IRISH AIRMAN FORSEES HIS DEATH

POLITICS

LET THE EARTH BEAR WITNESS

THE FAERY'S LAST SONG

SONG OF THE ROSEY CROSS

THE STOLEN CHILD

DON'T BANG THE DRUM

WHOLE OF THE MOON
Thanks to Niall for the photos.
☄ The Ensemble: ☄
The Appointment with Mr Yeats players, courtesy of the sumptuous tour programme.
* The keyboard player at the Abbey shows was Simon Wallace.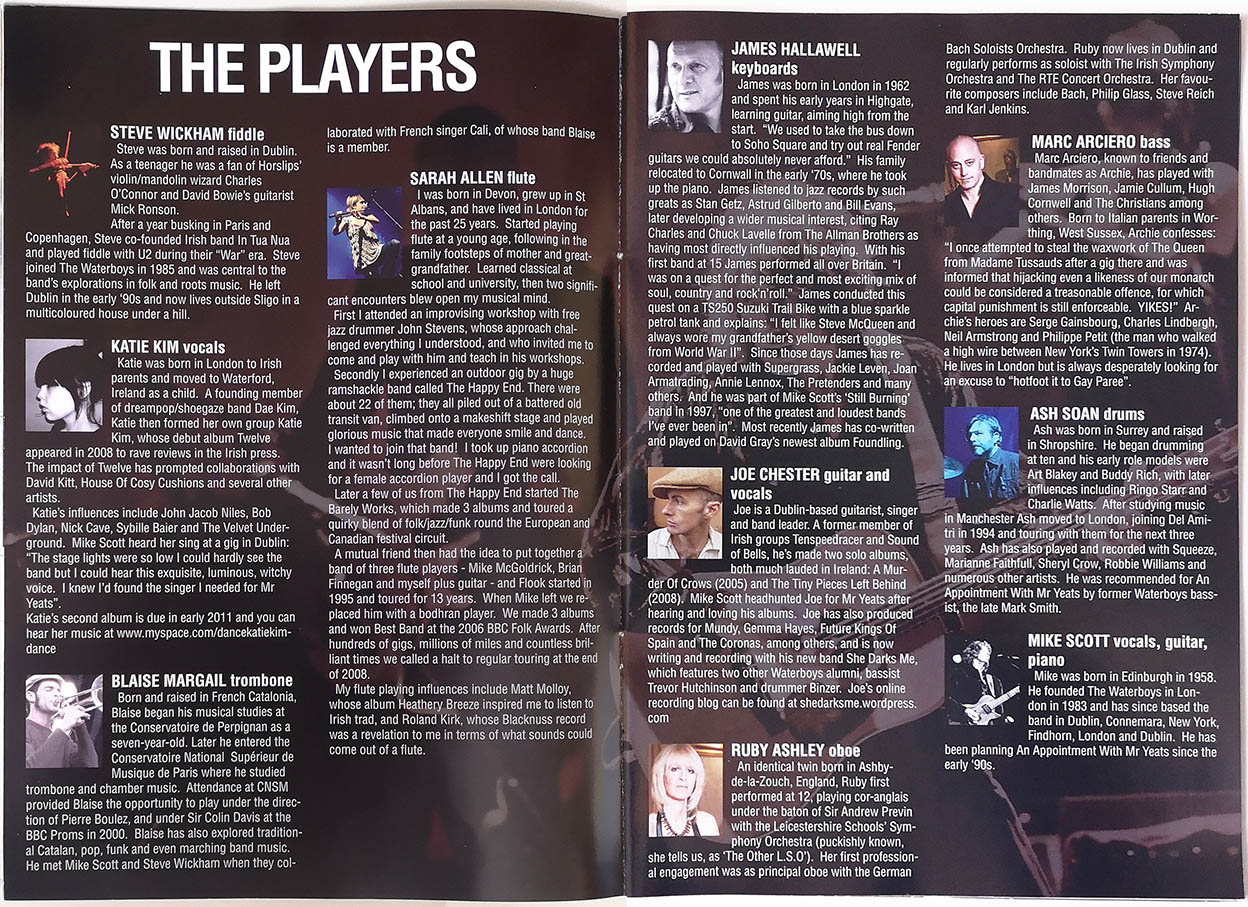 My wife and I, along with our two best friends, Katy and Steve, flew into Dublin on Friday 19th March 2010 with lots of anticipation in our bones because we had tickets for the Saturday night finale of the Mr Yeats extravaganza. Saturday arrived and we were all tingling with excitement and anticipation about the show later on in the Abbey Theatre, the national theatre of Ireland, co-founded by W.B. Yeats in 1904.
This concert was something I longed for after falling in Love with The Stolen Child after hearing Fishermans Blues. We were not disappointed, it was a show of epic proportions, I didn't want the show to end, everyone in the band were amazing.
It still remains in my top three favourite concerts by The Waterboys.
Having been a Waterboys fan for many years I went not really knowing what to expect but was completely blown away by the wonderful tribute to Mr Yeats. The musicians that Mike Scott had brought together were a perfect combination and complimented the beautiful music of Mike and the words of WB Yeats.
I was not the only one in the audience who was spellbound and often moved to tears by the way Mike and the band seemed to put so much emotion and enthusiasm in to their performance. There was no song that I could choose as a favourite because the whole gig was amazing from the haunting Faeries Last Song to the raunchy rendition of the Lake Isle of Innisfree.
Not often given to swearing, when Stephen asked if I had enjoyed the show I replied: "That was f******g awesome!" I would love for Mike to consider putting together a few performances once the album is re-released to celebrate Mr Yeats once more.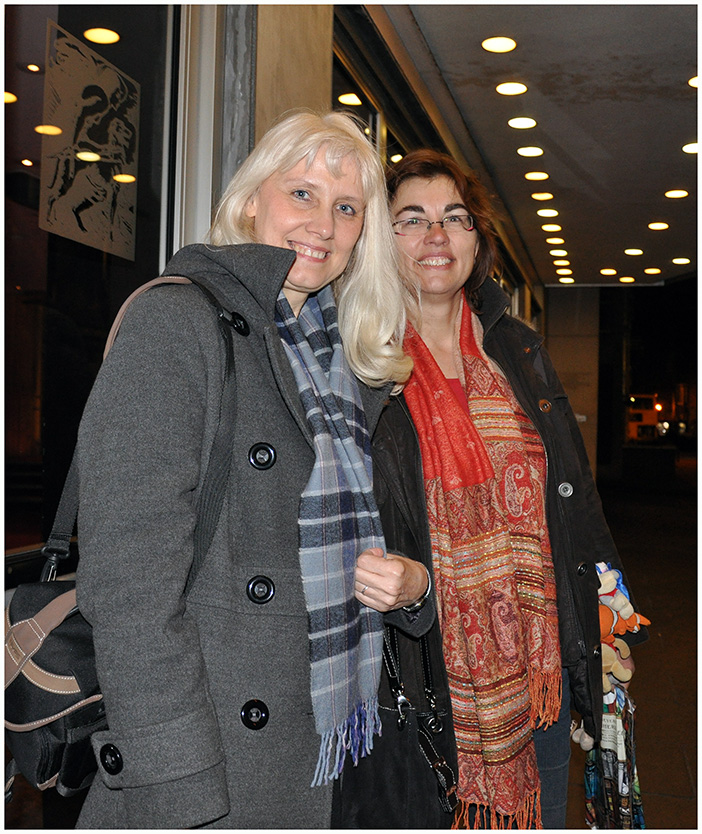 That was an unforgettable time, stellar musical memories, making new wonderful friends and visiting places in Dublin, familiarising with Irish culture. Let us go back there for a moment, because it's really worth a reminder! I will never forget those days!
We were at three "Mr Yeats" concerts on 15th, 18th, & 19th March and each was more breath-taking than the other. It was clearly visible that the band was in absolutely musical prime, but let's start from the beginning.
I arrived in Dublin on 13th March 2010, my daughter and I had decided to enjoy this adventure together.
Agnes recalls old Waterboys twitter days, when last preparations before the shows took place. There's "behind the scenes" story regarding the audiovisuals used during the concerts.
I remember that the album An Appointment with Mr Yeats was due to be realised after firsts concerts! That fact made the whole experience even more remarkable! It was festive time in Dublin because of Saint Patricks day, it was really special to see it with my own eyes.
First concert was a surprise. Everything sounded so fresh, ethereal and simply like nothing before.
Musically it was as poetic and exquisite as the poetry being sung. What I have found especially inspiring was the mysterious beginning of the whole show. Each performance included an opening sequence - heavenly Hosting of the Shee. The music floating to listeners like song of sirens from far away or should I say Tír na nÓg? The music getting louder and louder, yet dreamy, left us speechless.
Absolutely fantastic The Song of Wandering Aengus, White Birds, Sweet Dancer, mesmerizing The Faery's Last Song, lovely Before the World Was Made reminding us suddenly about underrated sweet little piece The Star and The Sea from Room to Roam. Live performances comprised of more bluesy version of Lake Isle of Innisfree. It was so elegant and rock'n'rollish in a T.Rex kind of way. I love album jazz version too, but the concert one has my heart!
Reviewing those concerts it is impossible not to mention an incredible power of Irish romantic poetry of WB Yeats. It is a delightful union of music and poetry which is not easy to achieve. The band didn't allow themselves to sink into pomposity or pretension often accolated with such endeavours. All compositions sounded so sincere, effortlessly charming and you could feel the amount of work that had been done.
I think it is noteworthy that the Waterboys have brought WB Yeats poems to listeners who might not have been acquainted with them otherwise. It was very ambitious and uncompromising challenge for all artists involved. In my opinion, this album also gives huge freedom for interpretation, allows to enjoy the art from a different perspective for those who know well, appreciate and love Yeats poetry.
Feverish "Mad as the Mist and Snow" and "News for the Delphic Oracle" are real treats for our ears! I loved the violin in them! Music fits the lyrics delightfully, often adding deeper meanings and also a drop of the theatre play. Shows resembled theatrical performances enriched with masterpiece compositions from brilliant musicians.
Steve Wickham was the brightest star of the show for me, his legendary violin skills clearly shining in every song. Truth must be told, all musicians were having a magnificent time together and it was really contagious.
It is impossible not to mention wonderful and talented Katie Kim, her unearthly vocals complemented Mike's in a very special way.
I remember minimalistic, lovely fitting show's mood, guitars from Joe Chester and Sarah Allen on flute, of course. We could tell there was an amazing connection between all musicians, a friendly vibe and excellent musical skills must have bonded them. I have to admit I attend concerts from time to time, but I don't see such stage cooperation too often. I felt that musicians started to behave like actors in a play. The atmosphere during concerts added the element of otherworldliness which I'm sure would have been appreciated by the late poet himself. And the play was guiding us, humble spectators, through his timeless literary realms.
I think the whole project have stood the test of time. The shows are still vivid in my memories and the album and vinyl often listened to at home.
And last but not least were the memorable meetings with the band and friends that took place after concerts.
After the concert on 15th March, we met wonderful friend Micky at the theatre lobby. Everyone was leaving as it was getting late and only the three of us were left standing near the theatre's entrance, recollecting the events from the show once again. A wonderful time! And suddenly, Steve and Mike made a surprise appearance at the entrance. We said "Hi" and Mike came over to us for a moment of conversation. We hugged him and thanked him for a fantastic concert. We already were over the moon after the first show, but it was only the beginning of surprises.
After the next concert, on 18th March, another spontaneous meeting with friends took place, at the Wynns, next to the Abbey Theater. Agnes and I were so happy to finally meet lovely friends Linda, Paige, Maria, Dag, Paolo and many, many others. There were lots of Waterpeople there that day, I'm telling you! I clearly remember meeting the great French musician Cali Bruno Caliciuri, in the crowd. I had known him from the internet, and had heard his projects with Steve and Mike from the past. Even though we didn't know each other personally, I smiled happily when I had seen him, he kindly smiled back and we talked. He was very kind and humble.
I remember during this joyful evening, I was so happy to see that a few band members joined us too! We talked with Steve and Katie Kim and thanked them for excellent performances. It was a lovely chat!
After our last concert on March 19th, it turned out that Michael Harding, a writer and a friend of Steve Wickham, attended the show as well. I had an opportunity to meet Michael at the Bewley Café; Theatre's performance on 16th March prior to the Waterboys concert. I have read some of his books and columns in The Irish Times beforehand, and always admired his witty observations and nostalgic worldview. After the concert, Steve, Michael and me had an opportunity to talk for a while. I felt happy and honoured.
I will never forget these early spring days in March. Memory of brilliant music shared with friends in the Land of Heart's Desire.... The spell continues.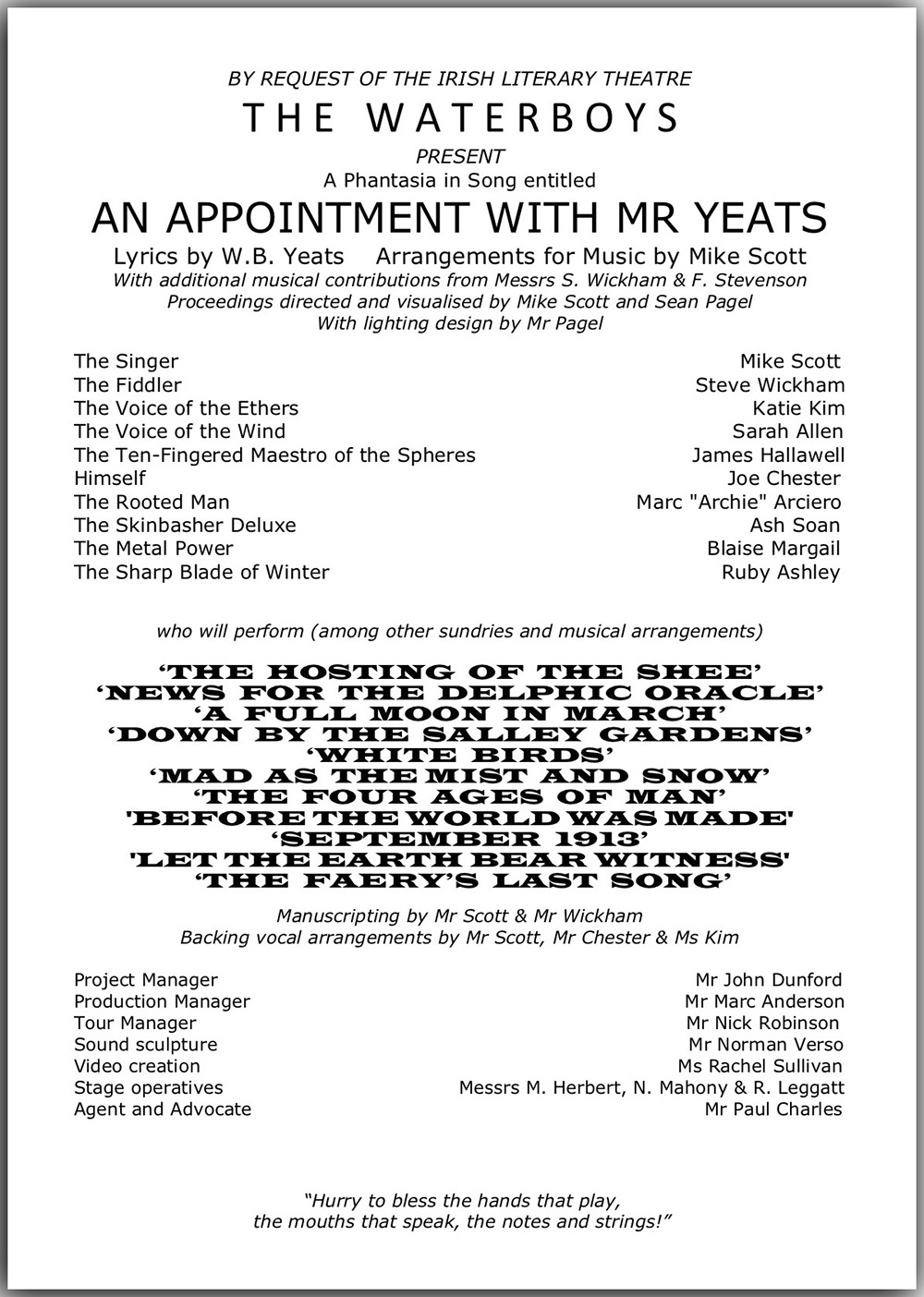 On June 30th 2009 I was lucky enough to attend Mike Scott reading from WB Yeats in The National Library of Ireland as part of The Summer Wreath Festival, an annual event that celebrates the life and work of Yeats. During a very entertaining evening Mike announced that The Waterboys would be premiering a show of Yeats work the following spring in The Abbey Theatre Dublin. This show would be exclusively Yeats poems put to music. He then brought on Steve Wickham and John McCullough to play a selection of songs. It was one of those nights that I felt could not be bettered. Little did I know.
The following day An Appointment With Mr Yeats was announced for six dates in March 2010. Tickets for the first and last nights were duly purchased. Some months later, a friend who was doing some work in The Peacock Theatre told me she'd be able to get me into the other Waterboys shows in The Abbey. Happy days.
I always had a love/hate relationship with Yeats because his work (along with the work of other Irish writers) was hammered into us as schoolkids, sometimes quite literally hammered, but some of his poems stuck with me. Easter 1916 and September 1913 impressed me at a very young age and I was drawn in by single lines from various poems. I still intend to make a cabin of clay and wattle someday.
Fast forward to March 15th 2010 and the world premiere of An Appointment with Mr Yeats. Excitement and expectations were high. It was well known that Mike Scott was a big fan of Yeats and that he'd turned several poems into music already, most successfully with The Stolen Child on The Fishermans Blues Album. For what it's worth I think this is the singular greatest marriage of poetry and music ever.
As we moved through the lobby and bar of The Abbey holding hands and mingling glances it was obvious that a lot of the crowd were not Waterboys fans. There were quite a few fur coats and expensive suits in attendance. We got speaking to a couple of Abbey patrons who were curious and nervous as to what 'this rock person' would do with Yeats poems. I tried to reassure them that Mike Scott had only the greatest of respect for Yeats and his work and that he himself was taking a huge risk with this show as it might be viewed as a vanity project by critics. Little did we know.
As we took out seats the first thing that caught the eye was the number of instruments on the stage. It was going to be a night of big arrangements and big music. The lights lowered, musicians took their places and the music started with no announcement and then Mike Scott marched to the center of the stage and straight into song. It took me a while to figure out the poem, The Hosting of the Shee but the music floored me. It was incredible from the first note of the first song to the last note of the last song. It was The Waterboys sound but the Waterboys never sounded like this.
Time has played tricks on my memory but I know the night passed in what seemed like minutes. I thanked my lucky stars that I'd be back again for four more nights. Highlights came thick and fast even though I didn't recognise every song. September 1913 was my personal favourite. It was amazing at Summer Wreath but now with a ten-piece ensemble it became a staggering powerhouse.
The show finished with a beautiful version of The Stolen Child that was almost as brilliant as the original. The band left the stage to thunderous applause, and it was obvious that this show was a major success with the audience of Waterboys and Yeats fans alike. As the applause continued the intro to Don't Bang The Drum filtered out into the theatre and then The Abbey rocked like never before, or I doubt, since. This was followed by a majestic Whole of the Moon dedicated to 'WB himself'.
We met up with our fur coated friend as we were leaving. She and her husband were very excited by what they had seen and heard. They really enjoyed the show. She told me that, to her, it sounded like the poems were written for this music and not the other way round. I thought that was a mighty fine compliment to Mike and the band.
For the next four nights I was sneaked into The Peacock and then up into The Abbey. I watched the shows from various parts of the theatre and had to keep moving but that did not take from the experience. On the final night I was able to relax and really listen to the words and music.
I have seen The Waterboys dozens of times before and after these shows. They are always fantastic live but this run of shows were special and different. Maybe it was because of the material or the venue or the way the audience reacted or the music or the words or the determination and desire of Mike Scott, Steve Wickham and the ensemble. Maybe it was all that and maybe, just maybe, the spirit of WB Yeats himself was a Sweet Dancer those nights.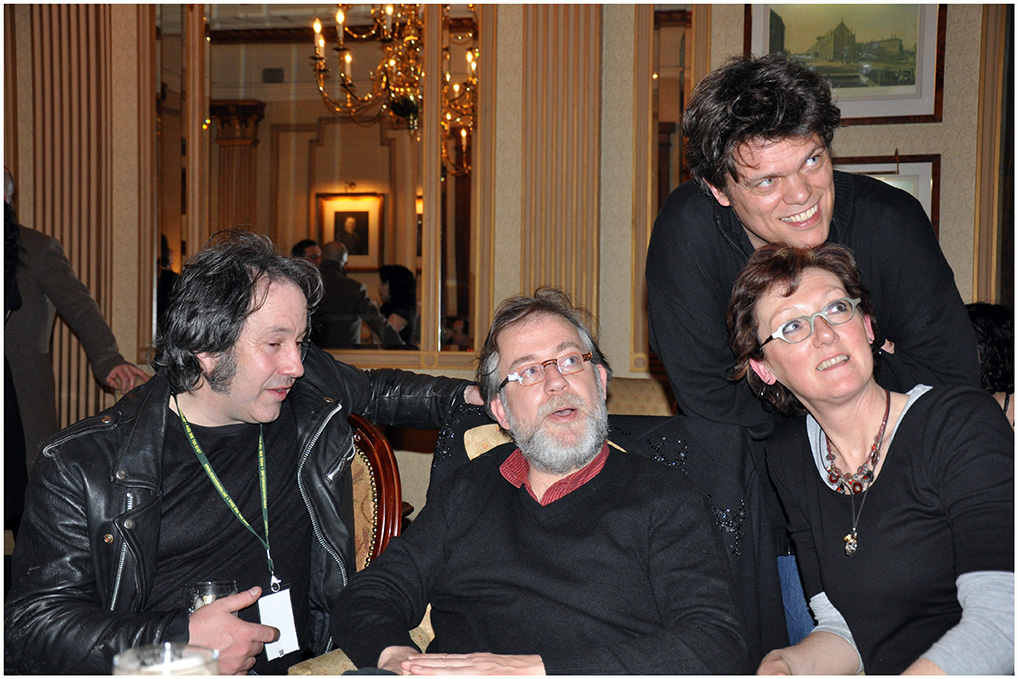 12 years ago my husband and I went to Dublin to see The Waterboys with their very first "Yeats" show. We only had tickets for one show, but after that first show I absolutely loved it and I wanted to see more!
I managed to get a ticket for the day after...AND another ticket for one more show later that week. It was really a stunning experience and we were not the only people feeling that way.
IT was amazing and what was most amazing of all, people came from everywhere around Europe to see and hear them.
There was my dear friend Emma, soon to leave the UK to move to her home country New Zealand, who joined me to the second (or was it the third show????) and so many other fans, Paul from Norway, Willem and Linda from the Netherlands, some great people from Portugal were there too...and on top of all of this, we had also met up with Paige who had come over from America to be there with all of us, Waterboys fans ....It was a fantastic time!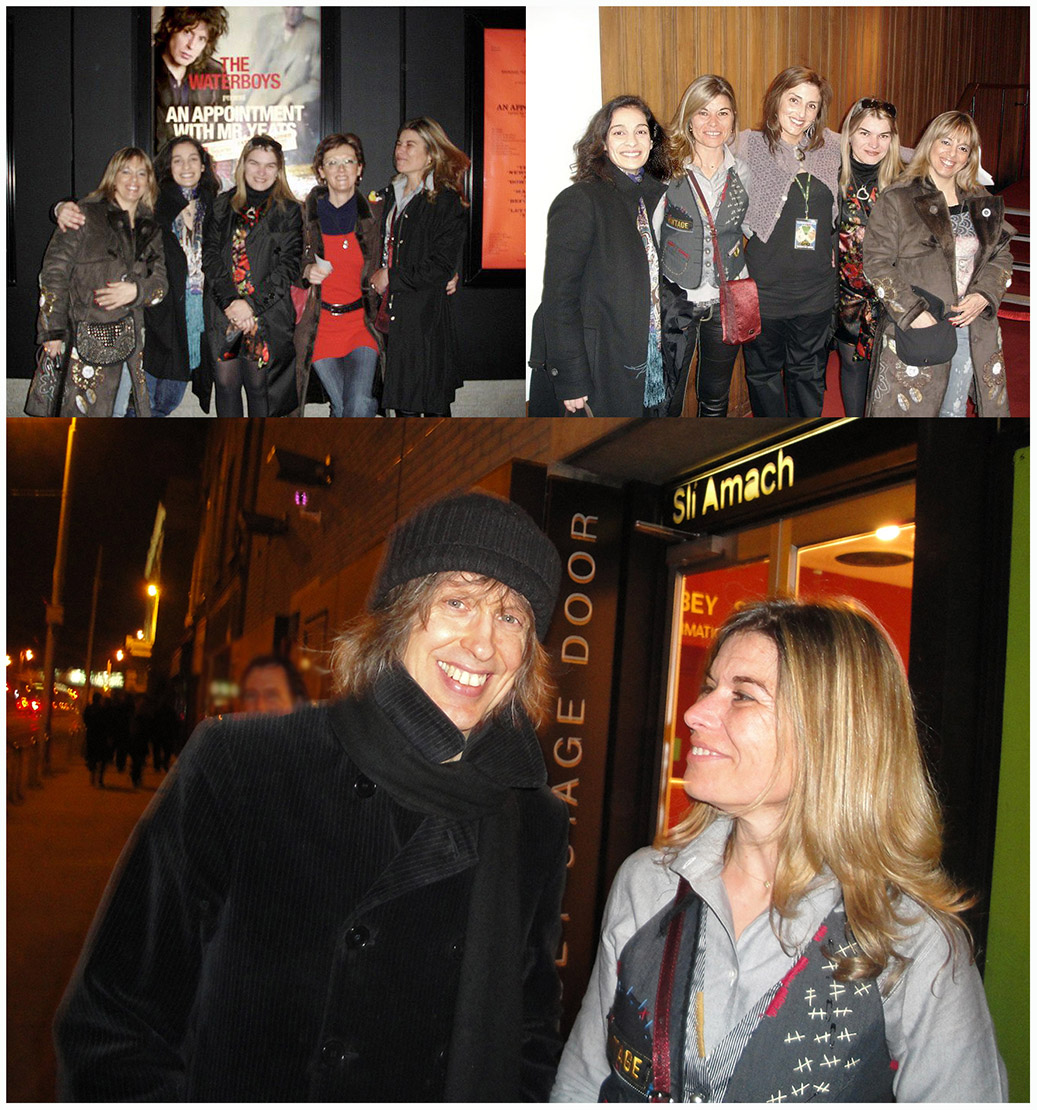 In August 2009 I booked tickets for An Appointment with Mr Yeats on 20th March 2010.
It felt like an eternity untill the show but I just couldn't miss it. Four tickets: Me, my sister Tereza and two Watergirls who didn't want to stay out of this adventure. We bought flights just in time for Saint Patrick's celebrations.....
An important Rugby final cup Ireland v Scotland was taking place and Scots were all over Dublin seeking for a victory.
We'd spoken to Paige saying that we would like to meet up as we had a little present for her. At the show, we just sat in that magic place wishing the night would go on and on.
While Mike sung 'Let the Earth Bear Witness', I realised Yeat's lyrics applies to all freedom fighters in any culture, at any time. So many grand and fabulous moments but listening to that song was something I'll always treasure.
Bravo Mike for booking this appointment with Mr Yeats, thanks to all the brilliant musicians - it was a night to remember.
As soon as my friends Donald, Richard and I, heard that The Waterboys were doing a special show at the Abbey Theatre, on the works of W.B. Yeats, we eagerly waited for the tickets to go on sale. When they did, we chose Thursday 18th March, as Donald & Richard had to fly in from the UK.
The long anticipated musical interpretation of W.B. Yeats poetry by Mike & The Waterboys did not disappoint. A stunning reinvention set to music and song, and The Abbey Theatre provided the perfect setting for this amazing experience. 'An Appointment With Mr. Yeats' was an astounding tribute to one of Ireland's literary figures, and one that we will not forget. The Waterboys could have played the set again and again, and we'd still want more.
The best show I have ever seen! Thank you Mike!
....Truly astonishing.
Here I am at long last, standing in the Abbey Theatre Dublin, as I knew I would one day. The Theatre of Mr Yeats himself. I swear I could sense the ghosts of the past swirling around me here on this evening as I await the wondrous Waterboys 'An Appointment with Mr Yeats'. After all didn't Mike Scott write 'Dublin is a City Full of Ghosts'.
As a school boy I had my first appointment with Mr Yeats, courtesy of my poetry teacher, the slender and mysterious Miss Mallin. Annoyed at my juvenile mocking of Wordsworth's wandering as a cloud, she thrust a poem in front of my face and declared 'read this it was written for you dreaming Celts'. It was 'The Song of the Wandering Aengus'. So began a lifelong pursuit of the 'glimmering girl with the apple blossom in her hair' and a love of all things Yeats.
Imagine my delight at the inclusion of 'Stolen Child' on The Waterboys Fisherman's Blues album. The faeries had landed in rock music and with it a love of all things Waterboys.
I held my precious ticket, acquired by my photographer friend Niall, and stood before the portrait of Yeats with storyteller Richard, for the obligatory photo shot. As I looked towards the camera I noticed a slender woman pass by who I swear softly called my name and faded into the brightening air of the crowd.
Mike demonstrated a deep understanding and love of the words and the hidden music of Yeats. With a sensitive set of musicians and a willing audience, the songs drifted through the Abbey like The Host of the Air. Never was singing so sad, never was singing so gay.
The individual highlights were overwhelmed by an overall sense of magic, as wondrous song moved to wondrous song. It felt like a gathering of the Golden Dawn. Surely the Great Beast will not make a ghostly appearance? 'Well hello there Mr Crowley, you know a class act when you see one, ticket no 666. Please behave yourself' The Song of the Rosy Cross requested.
From The Hosting of the Shee to the 'Wandering Aengus' I noticed the slender woman again moving towards the bar....it was my old teacher Miss Mallin. She truly still loved Yeats after all these years. I didn't know she was a Waterboys fan.
The evening moved to a close with Waterboys classics 'Don't Bang the Drum' and 'The Whole of the Moon. I savoured the moment with the Dublin ghosts. What a magical and unforgettable concert I had just witnessed. Thank you genius Mike Scott.
I tried to find the slender woman afterwards to thank her for introducing me to Mr Yeats, but I couldn't find her. I think she had an appointment elsewhere.
It was only recently that I heard that she had died some 40 years previously.
Dublin is a City Full of Ghosts.
Thanks for the magic Mike.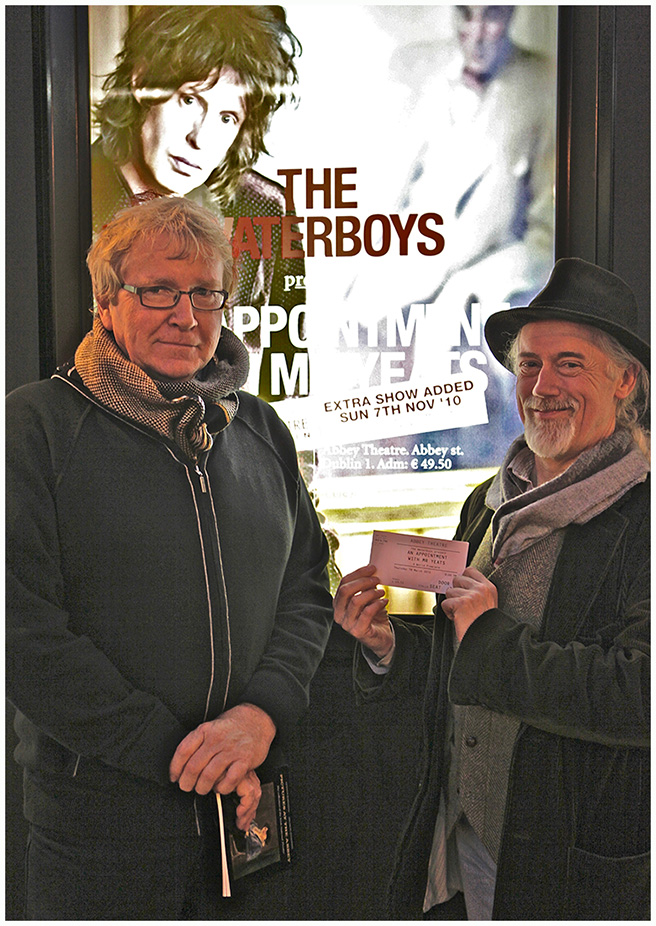 It was a combination not to be resisted: Dublin, The Abbey Theatre, W.B.Yeats, The Waterboys and a group of friends. On 17th March I had flown in from Bristol meeting Niall Reddy, who had gathered four of us for this remarkable event.
The venue, the music, the literary connections all contributed to a uniquely memorable evening. With a wide range of new material written for the project and a stellar line up of ten musicians. The audience listened appreciatively and attentively to new Yeats' interpretations and a few that were already in the repertoire.
The range and variations conjured by Mike Scott were key in creating a set of music that has since grown with every listen. I can still envisage exact moments, the applause at the end was all consuming and when Mike and The Waterboys returned for a non Yeatsian encore of Don't Bang The Drum, there must have been a few worries about the roof of The Abbey staying on. Astounding!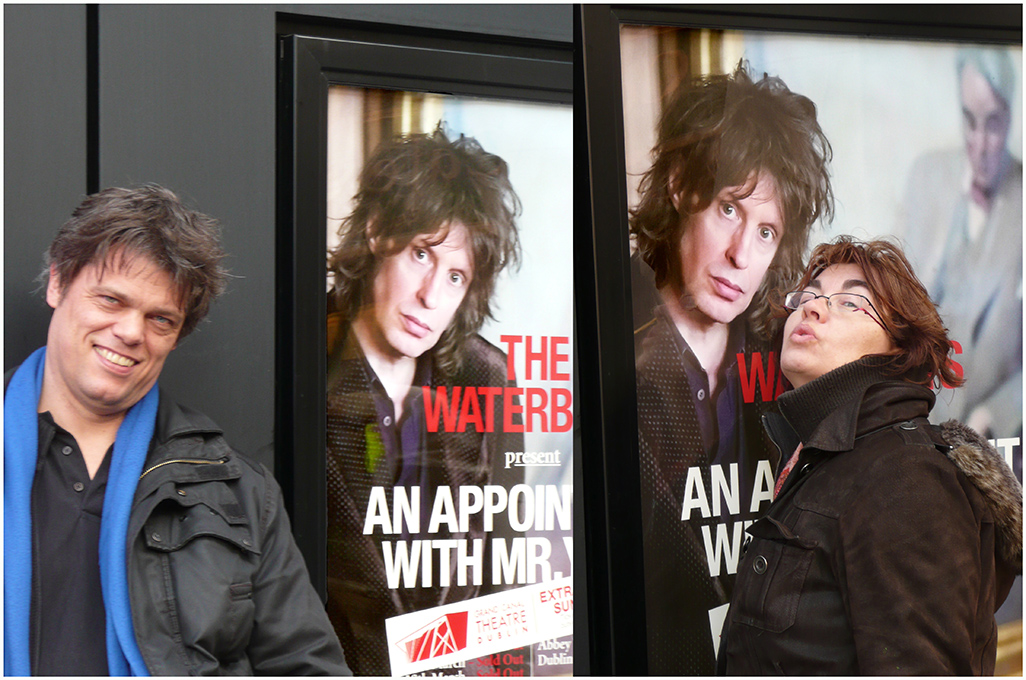 In 2009 The Waterboys announced a brand new concert show titled AN APPOINTMENT WITH MR YEATS for five nights at the famous Abbey Theatre in Dublin, Ireland, on March 15, 16, 18, 19 & 20, 2010.
The announcement continues: Mike Scott has created 20 new songs for the show, all of which use as lyrics the words of Ireland's greatest poet, WB Yeats. The Waterboys have "collaborated" with Yeats before, notably on their classic version of The Stolen Child from 1988's album Fisherman's Blues. Says Mike, "It's been a dream of mine ever since to create a whole show based around Yeats' words, and specifically to present it at the Abbey, Ireland's national theatre, which was founded by Yeats himself in 1904."
Linda was interested so we booked our first trip to Dublin, to see the Thursday and Friday gig. We were both active on MySpace, and we knew that a lot of Waterpeople would come to Dublin. After the hotel check in we went to the pub The Auld Dubliner, to meet our Belgian friends Fabienne and Rik. We knew each other from some concerts of No Crows in Belgium, that were organized by them. Soon Maria from Porto joined us, and we became friends for life.
When we came to the theatre we made some pictures of the billboards outside. They were marvellous and already brought us a sense of magic. We saw Paige O'Neill in the hall, welcoming all the Waterpeople. Nervously we all entered the theatre, where we sat down, highly strung.
From the first notes it was pure magic that night. We were overwhelmed by the beauty of the words, of the music, of the ambience. We were one community of listeners to something so pure, so direct, from heart and instrument to heart. Mike's voice, Steve's violin. Blaise's trombone. Sarah's flute and one leg balance. And from heaven: Katie's voice!
After the gig rumours went that we could meet a couple of members at Wynn's Hotel. We went there and had a great time waiting and meeting all those Waterpeople we knew from MySpace. Mariola from Poland was there, with her daughter Agnes. Pål from Norway, Mike "Nosey" from England, Paolo from Italy, Brian from Ireland and many more. And when we all thought the band had gone to bed some of them came in, with Steve as kind and friendly as ever. What a perfect night it was!
The second gig was preluded with a gathering in a pub close to the theatre. A lot of new faces there: Dag from Norway, Brian and his wife from the States, Emma from the other side of the world. The show was as magical as the former one. There were professionals filming the show, we had hoped a DVD might appear soon (and we are still hoping).
Looking back, we had a fabulous time in Dublin. Still we remember the magic of those gigs when we listen to the record that came a year later. Thanks Archie to urge Mike to get into the studio and get the job done!
The audience, and myself, who attended the opening night and world premiere of the An Appointment With Mr Yeats show had no idea just what lay in store for them. Even now, I can still see so many images and show moments in my mind's eye.
I went on my own and sat staring at the curtain with big eyes while my mind raced with a thousand possibilities of what we might witness. I recognised some of the Yeats boffins and scholers who were in attendance in the front row.
There was a collective susurrus of anticipation from the gathered attendees. Soon a lonesome air and the sound of waves crashing on the shore played through the PA.
The show had begun!
The set-up really was a feast for the eyes and ears. The stage lighting, the soundscapes, the way the band were arrayed on stage and a fabulous circular video screen which displayed incredible visuals throughout the evening.
Without any fanfare, the band began to play the intro of the Hosting Of The Shee. The drummer kicked in with a 'Bom- Bom-Bom' driving beat, which perfectly matched the sound of my own heartbeat as it pounded in my ears, then Mike strode straight out on stage to the mic and started singing and we were off! Mike looked extremely focused and as sharp as a vorpal blade. We had barely time to applaud the opener before Mike started into Love & Death, closely followed by a mysterious 'Delphic Oracle'.
Next up was a very moving 'Wandering Aengus' with a beautiful solo by Sarah Allen on flute, while the rousing Full Moon In March had each line displayed in colourful graphics on the screen as Mike sang.
A few numbers later, White Birds had us riveted and gazing skywards for gulls. 'Innisfree' was played as rollicking blues style with a fabulous finale and a boogie-woogie turn by Simon Wallace on piano.
Mad As The Mist & Snow was yet another showstopper which had my eyes on stalks. Mike started to strum his acoustic while kind of scat singing off mic. Joe Chester began to assemble what looked like a little white table, which in fact was an electric harmonium, with practically every head in the audience turned in his direction, wondering what he was up to. After the duo started the song proper, it built and built then a masked Steve entered the fray moving like a whirling Dervish kicking up a storm with the band giving it all they had. Then, we had a musical duel between the masked marauders of Steve and Blaize on trombone, circling each other, lunging and parrying like warriors of old, with the music building to a crescendo before a dramatic turn-on-a-sixpence stop when Mike appeared, holding an enormous book and launching into a impassioned recital of The Second Coming while Katie slowly counted to ten on the other mic.
Before The World Was Made was another other-worldly revelation, with the cosmos displayed on screen and a shared vocal by Katie that touched the soul. An Irish Airman began with a military drum beat and piano that had Mike steadily march back and forth across the entire stage in time to the opening rhythm before singing a poignant vocal, and it featured a beautiful solo by Ruby on Oboe. It was such a powerful and moving song followed by a tender and heart-rending Let The Earth Bear Witness.
The last song of the main set was The Faery's Last Song which had another star turn by Sarah and a haunting vocal by Katie with a wind blowing soundscape. Before the wind had faded, the audience were on their feet whooping and applauding wildly as one and Mike looked visibly moved by the crowd reaction and he shone the widest smile of pure delight. I looked to my left and right and tears of pure joy were flowing down many a flushed and beaming face.
The band were back on stage in a moment for the first encore with a powerhouse Trad/Classical/Trad outing of Song Of The Rosey Cross which had the audience on their feet once more and I'm sure the spirit of WB himself was dancing a hornpipe too. Indeed, the film footage on screen of WB walking down some steps towards us, as if to step onto the Abbey stage was another masterstroke. The Stolen Child closed the Yeats material and it had some audience members dabbing at their eyes once more. Again the band soaked up the applause and Mike thanked us: 'Go raibh maith agat'.
But they were soon back out for a full-on take no prisoners Don't Bang The Drum and a joyful the Whole Of The Moon which the band seemed to enjoy as much as us! At the finale, we all stood and roared our approval and love for what was an absolute triumph of a show. What a band ensemble! Everyone was beyond superb! It was a long and much-deserved ovation.
Mike once told me he feeds off the energy proffered up by an audience; well on that opening night he had a veritable banquet to feast upon!
Afterwards, I left the Abbey and floated over the River Liffey to get the train home. I don't think my feet touched the ground as I crossed the Talbot Bridge. I remember thinking, I had just seen the greatest show I ever saw and I knew I had it all to come again in a few days' time.
In the great pantheon of all the wonderful concerts I have attended over the years, those An Appointment With Mr Yeats shows remain in a special place.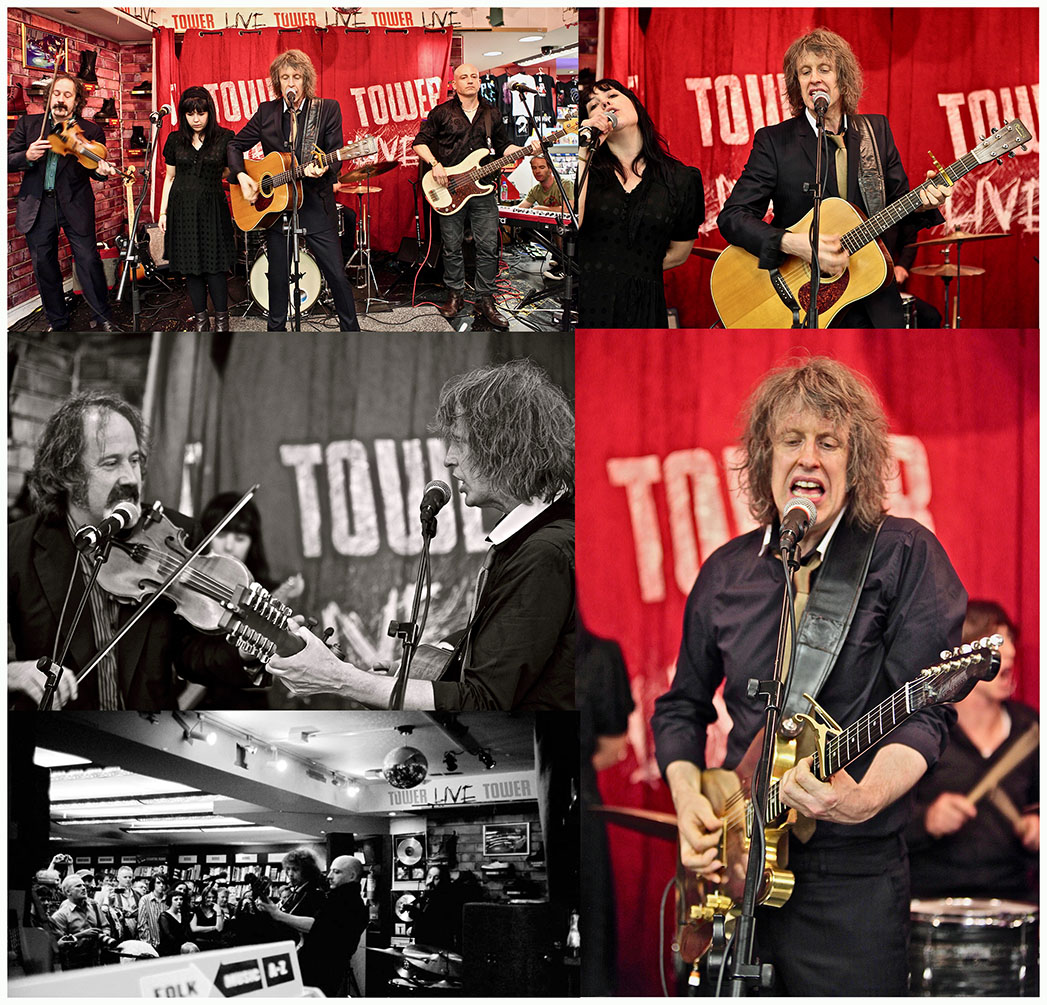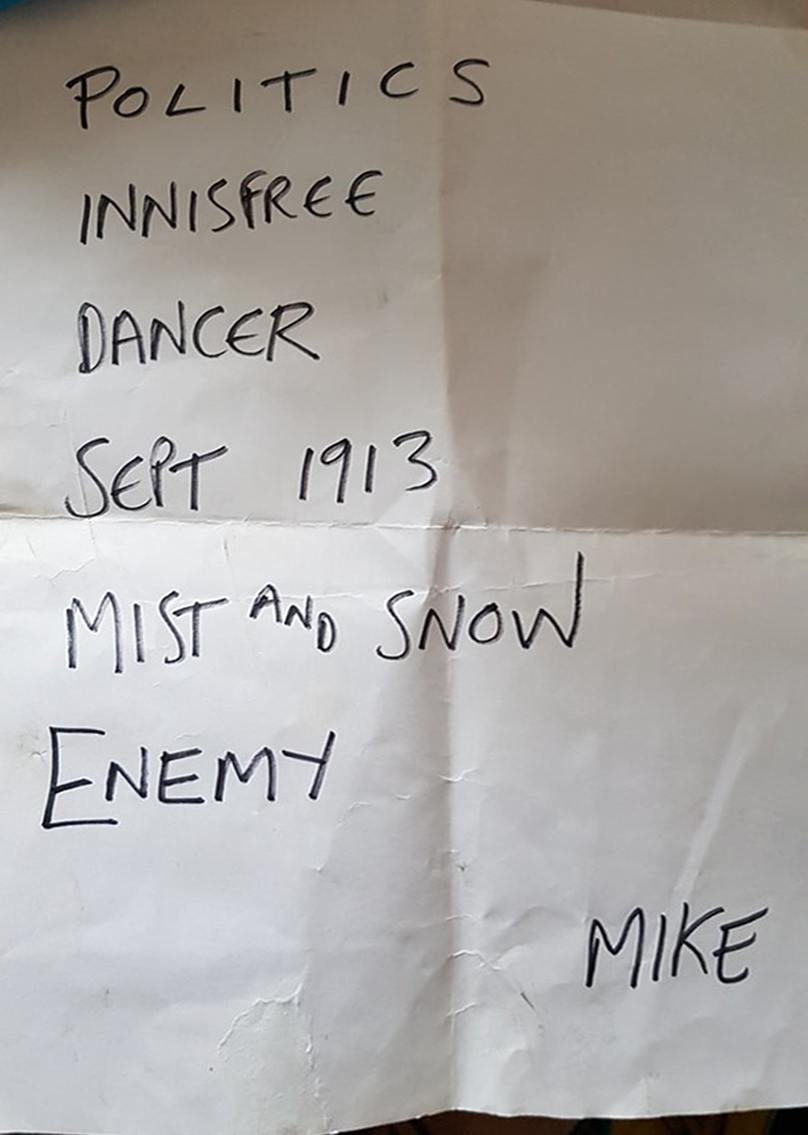 To celebrate the release of the album the band announced an Album Launch appearance in Tower Records in Dublin. What we got was a mini-concert! It was a five-piece band that played in Tower Records that day: Mike, Steve, Katie Kim, Archie on bass and Binzer on the drums.

They played a six-song set consisting of five Mr Yeats songs and they finished the set with a wild and somewhat extended Be My Enemy. Mike locked into the riff and shouted: 'Keep it going, Keep it going!' which they all did, with gusto!

After the performance Mike hung around to chat with fans, pose for photos and sign whatever was presented to him.

The band also floated about for a while. Steve was spotted perusing the Tuvan Throat Singing section.

It was a fantastic afternoon!

Thank to Niall for the photos and to Liam for the setlist.











☄ 2011 Press Release ☄
A three-page An Appointment With Mr Yeats press release and promo photo.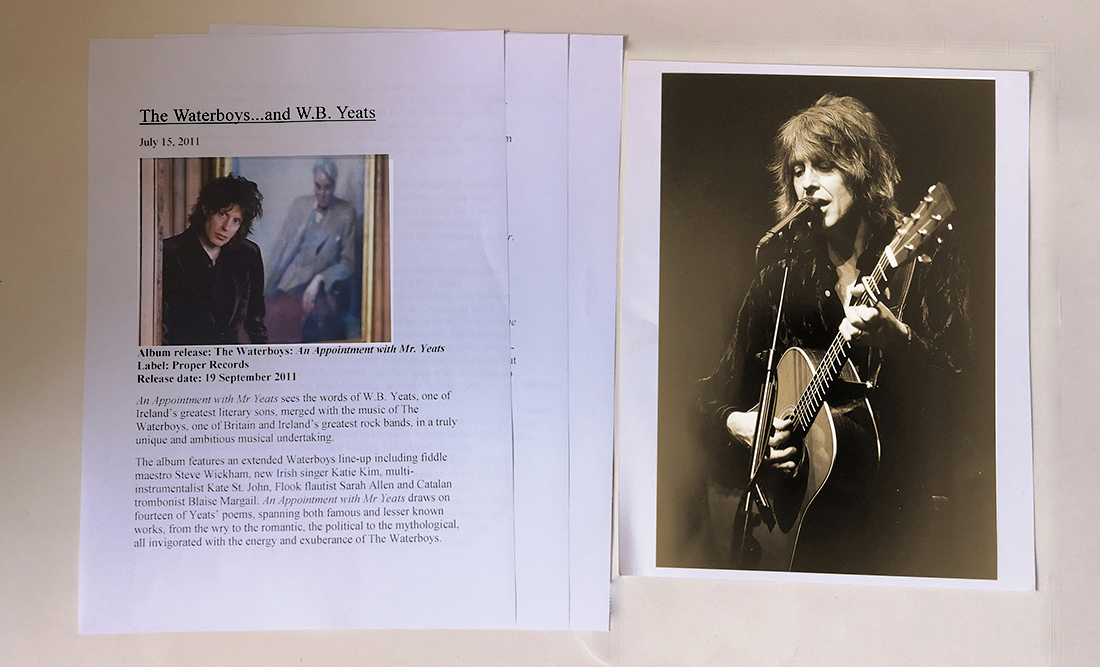 ☄ An Appointment With Mr Yeats - 2011 ☄
An Appointment With Mr Yeats double vinyl LP with lyric sheet.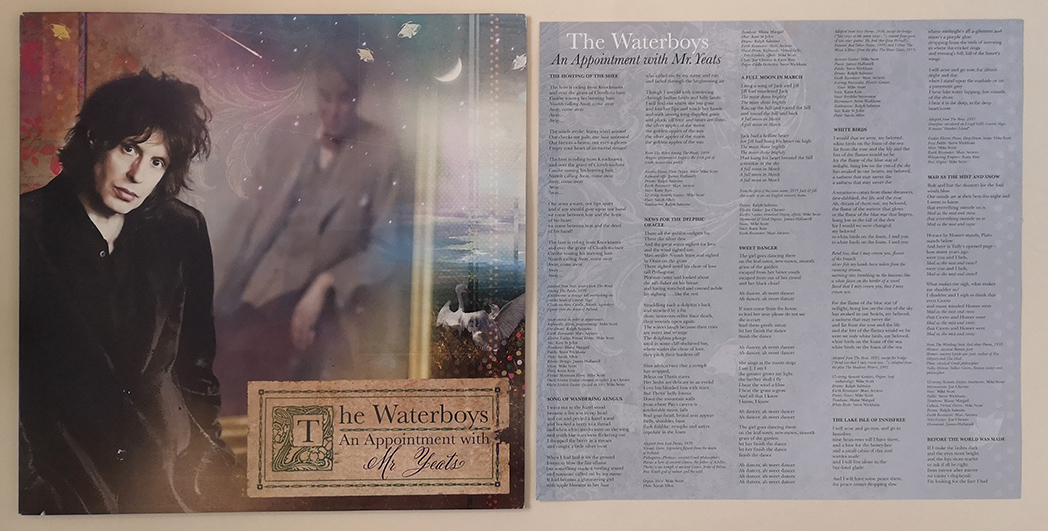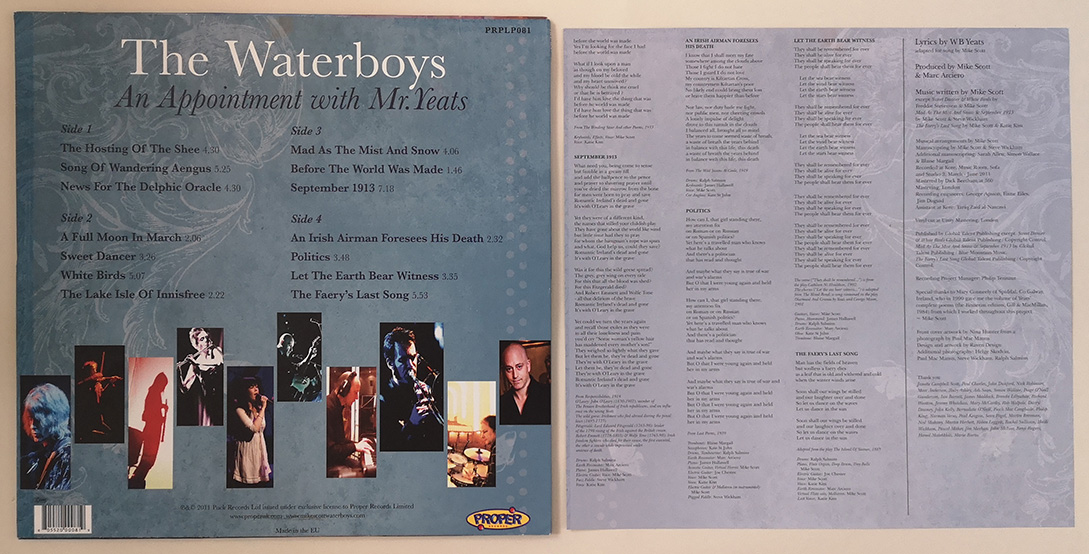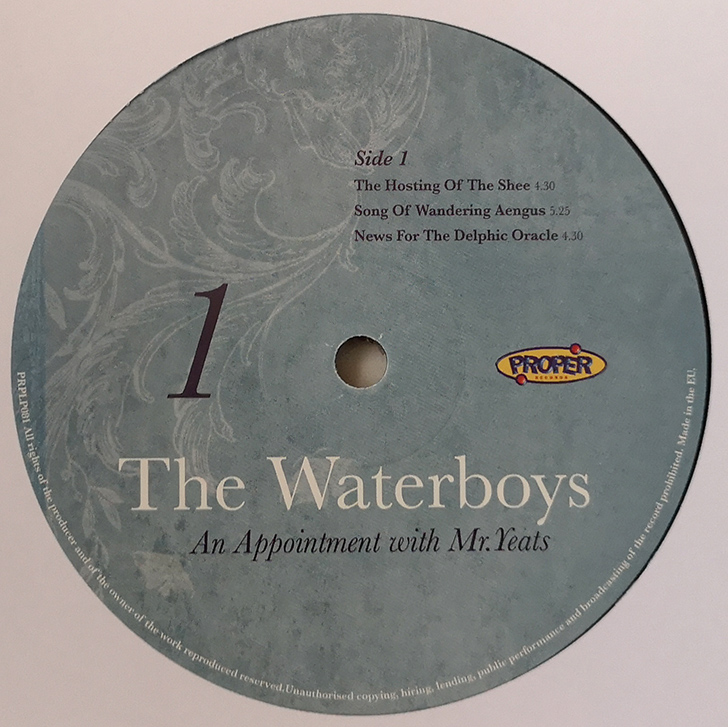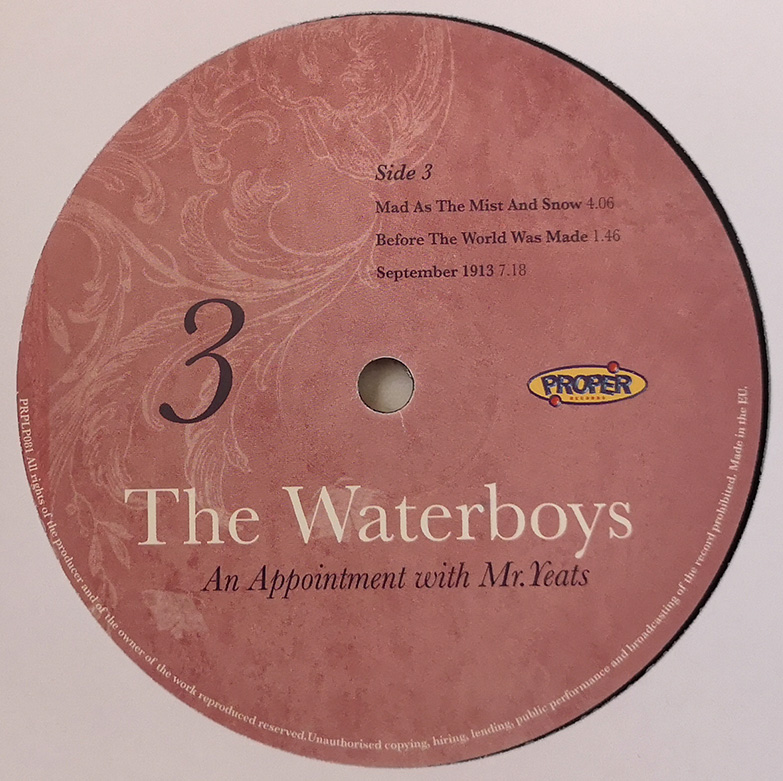 ☄ An Appointment With Mr Yeats - 2022 Expanded ☄
On December 2nd 2022, an expanded and remastered An Appointment With Mr Yeats with six extra tracks was released on double vinyl in a gatefold sleeve and pressed on green vinyl.

You can order all of the various formats and special bundles of the Mr Yeats album here... - Click Here To Order*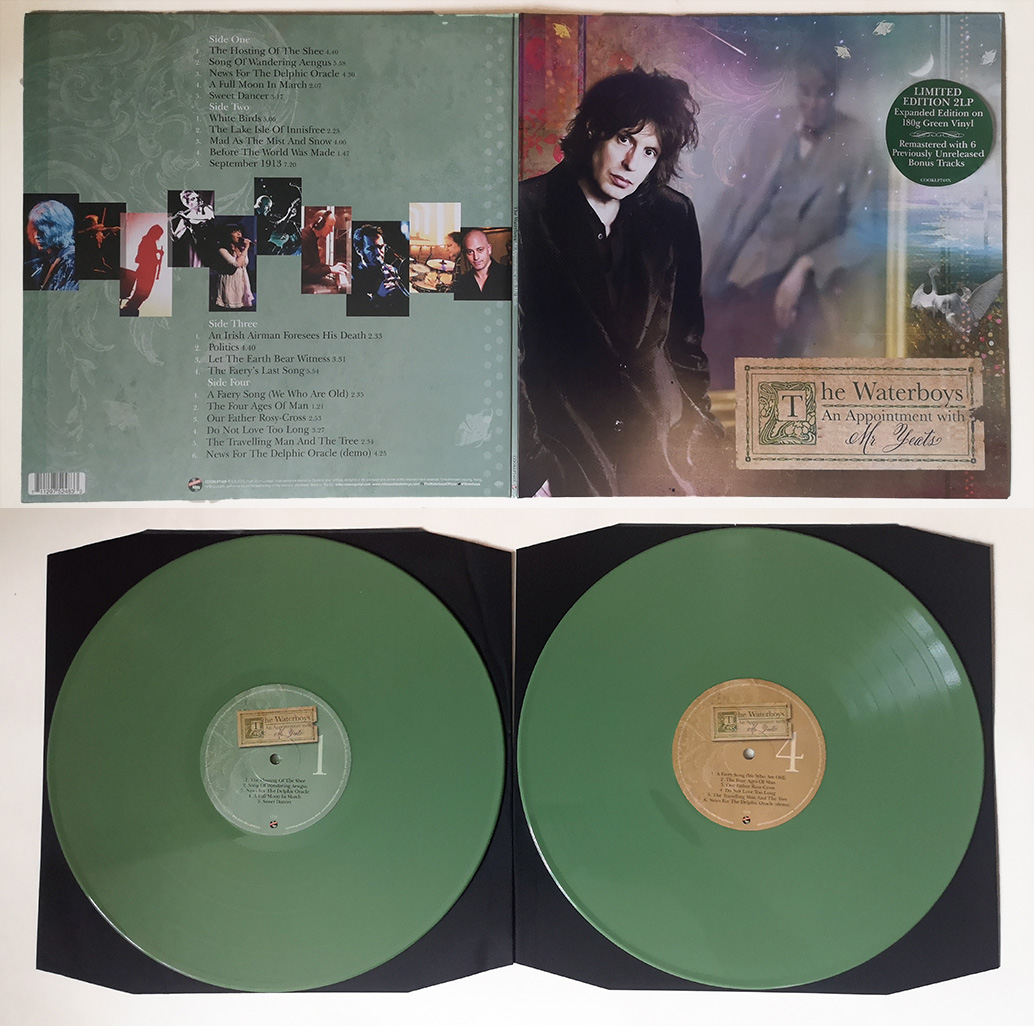 ☄ An Appointment With Mr Yeats - 2022 Test Pressing ☄
A double vinyl test pressing of the expanded and remastered An Appointment With Mr Yeats LP.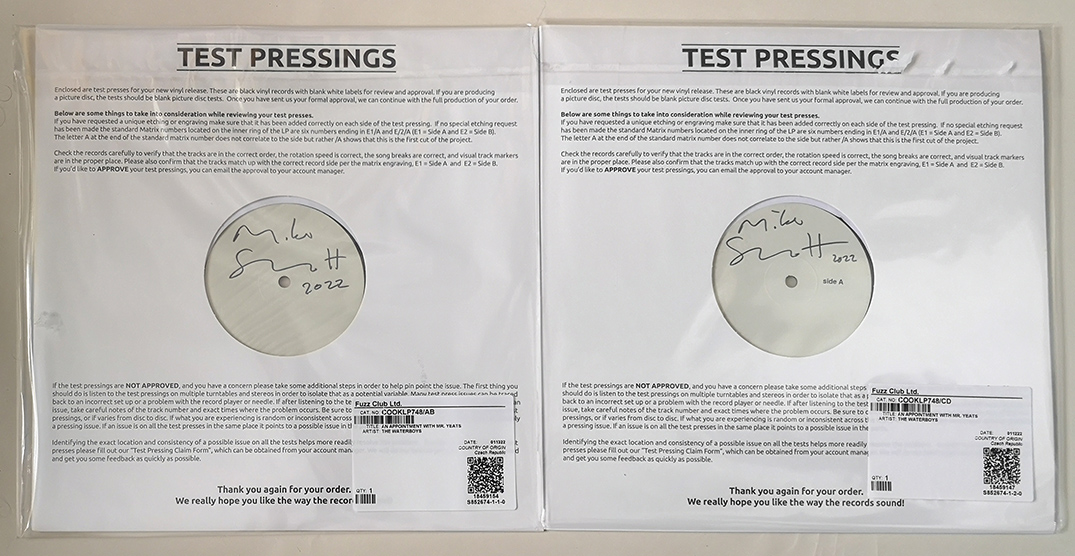 ☄ Mr Yeats 2011 - Press Promotion ☄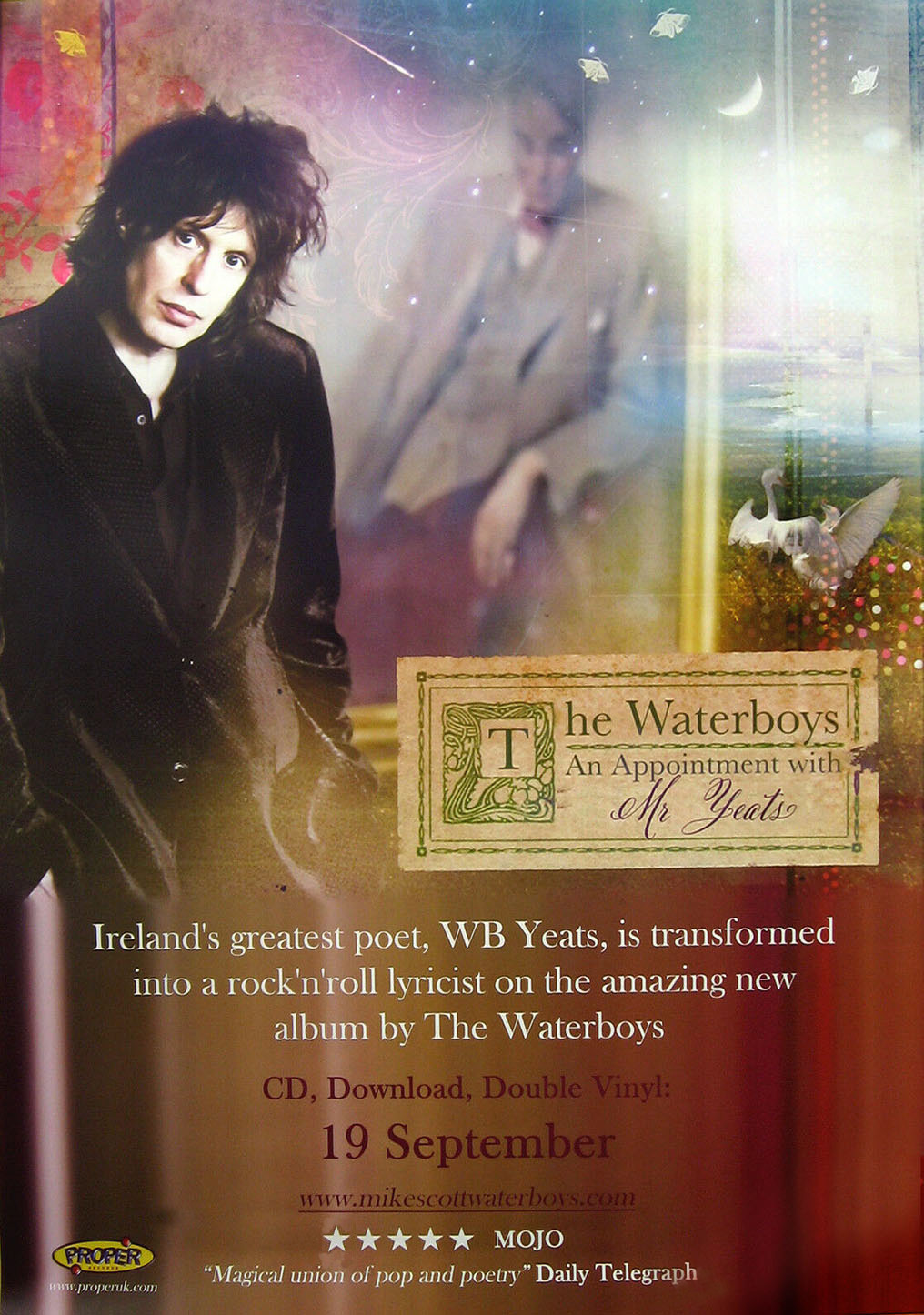 ☄ 2011 Album ☄
CD release of An Appointment With Mr Yeats in a tri-fold sleeve and lyric booklet.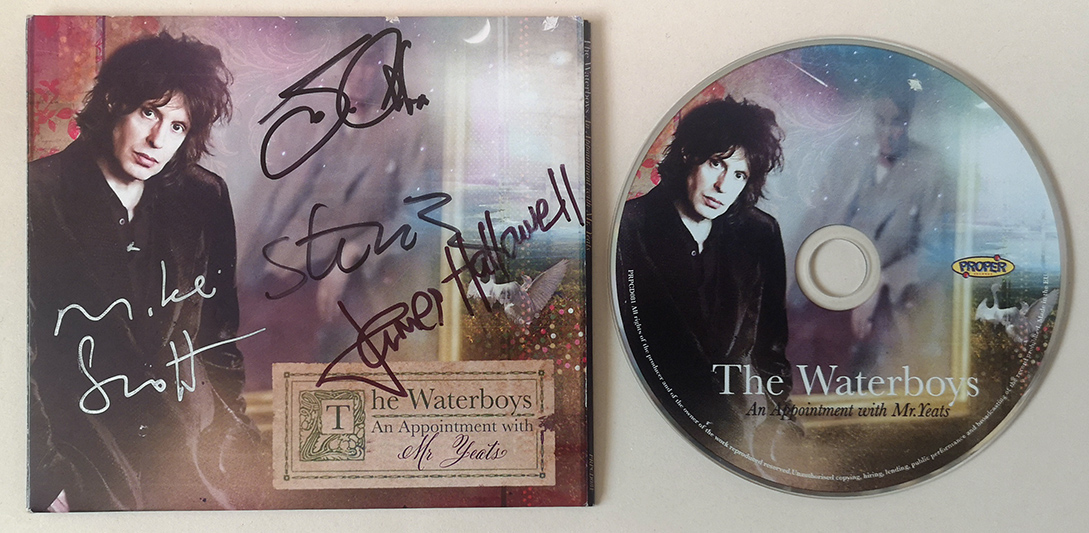 ☄ 'Hosting Of The Shee' Signed Manuscript ☄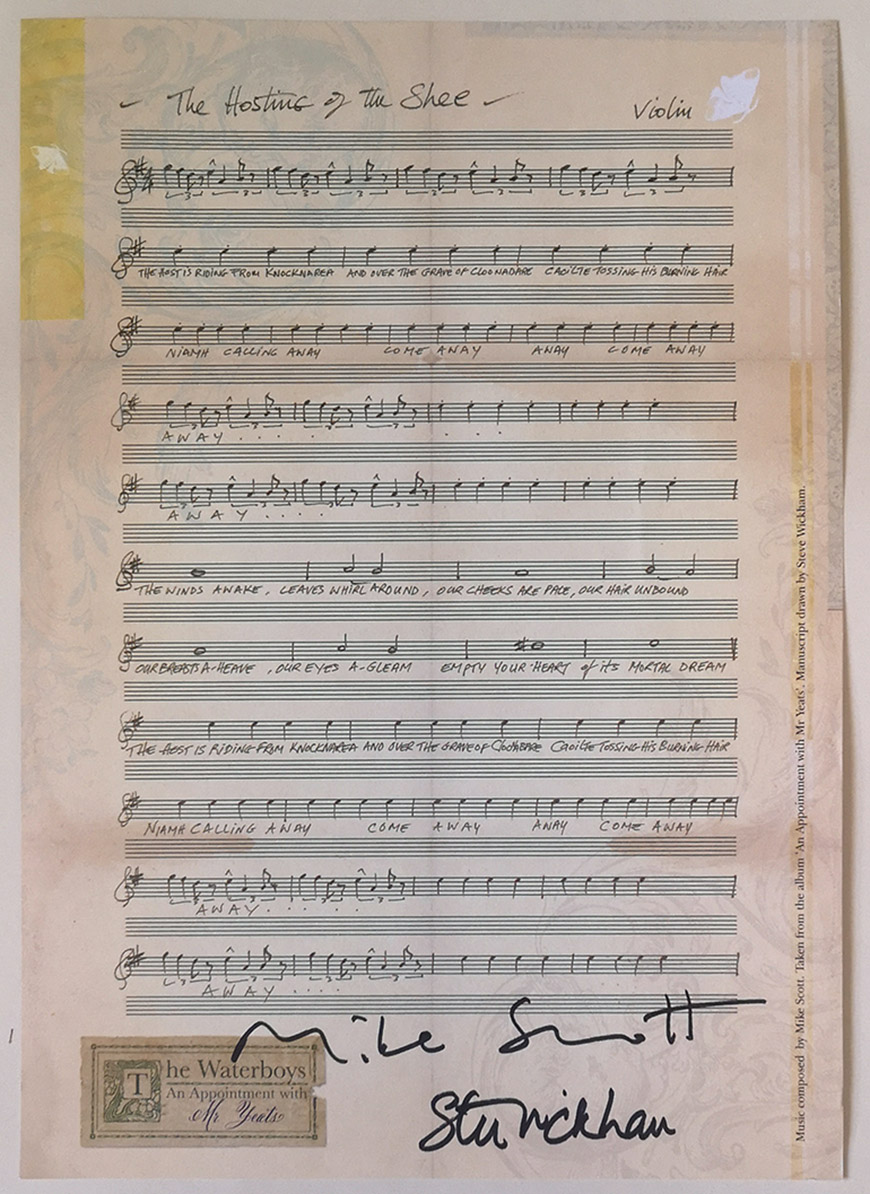 This Limited Edition Manuscript, with each copy individually signed by Mike and Steve, was only available for a very short time with advance orders of the wonderful 'An Appointment With Mr Yeats' album from Townsend Records.
Initially, it sold out in about an hour and the Dynamic Duo kindly hand signed more copies, all of which also completely sold out within a couple of hours.
The manuscript which shows the violin part from the album's opening track The Hosting Of The Shee, is rendered in the Wickham hand, and it is printed on 135 gram Matt Art Paper.
This is a fabulous companion piece to have with the album.
If you were among the fortunate few who managed to acquire one of these pieces, treasure it.
☄ 2011 Promo CD ☄
Promo CD An Appointment With Mr Yeats in a card sleeve.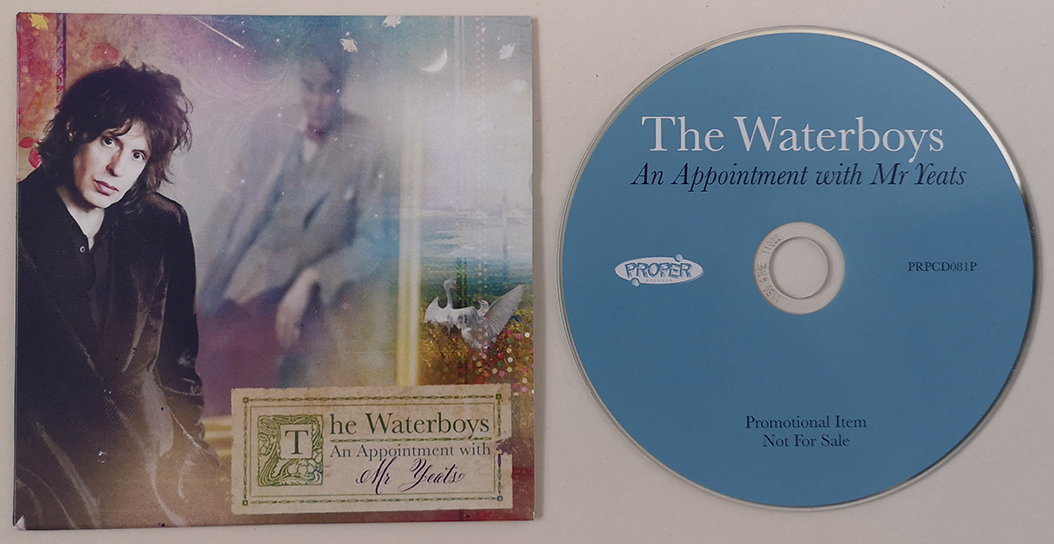 ☄ 2011 Promo CDr Album ☄
Promo CDr of An Appointment With Mr Yeats in a wraparound sleeve with a notable misspelling on the disc. Thank you Andy.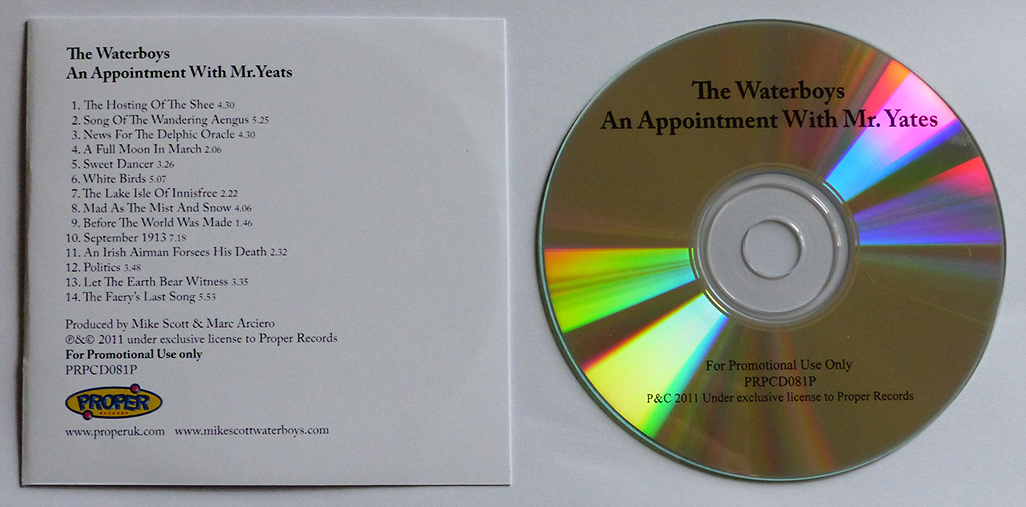 ☄ 2011 Four-Track Album Sampler ☄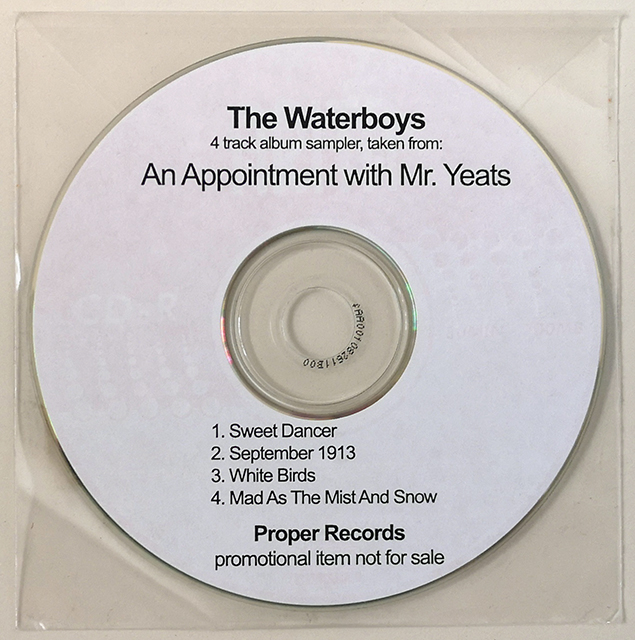 A 2011 four-track promo CDr in a plastic sleeve.
☄ 2022 Expanded Album & Demos CD ☄
The new release of the expanded An Appointment With Mr Yeats has an extra six songs. Also available is a Limited Edition twenty-three track demos CD clocking in at over 79 minutes. These are both absolutely essential purchases. Get them before they are gone.
You can order the various formats and special bundles of the Mr Yeats album here... - Click Here To Order*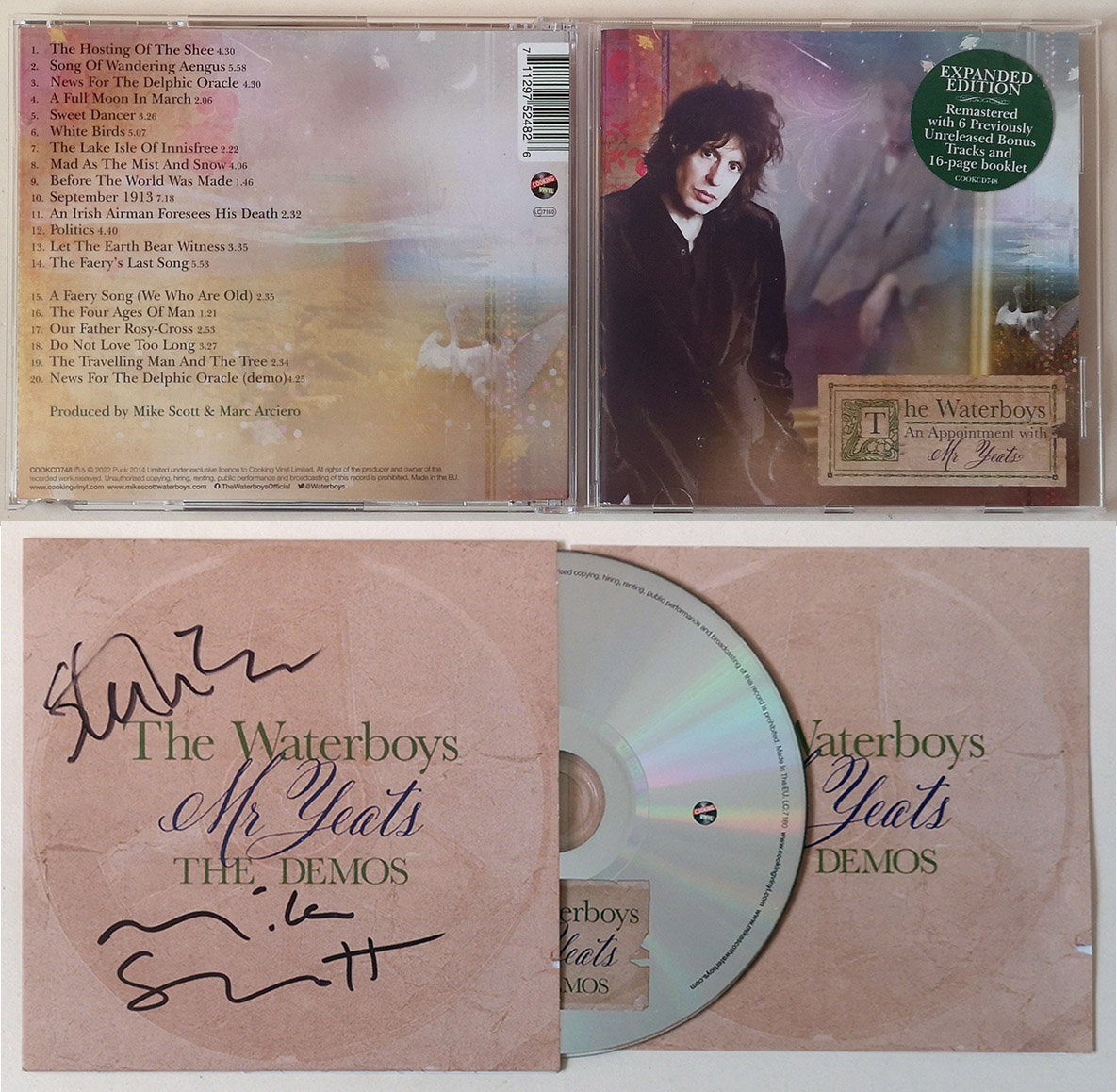 ☄ Awake - Charity CD ☄
Released in 2010, in aid of the Galway Rape Crisis Centre, this CD titled: Awake contains a track The Passing Of The Shee with a Lyric by J. M. Synge.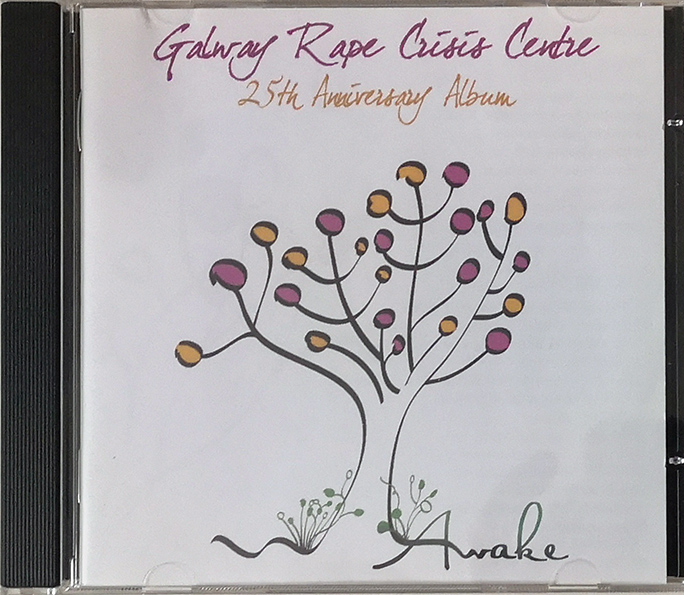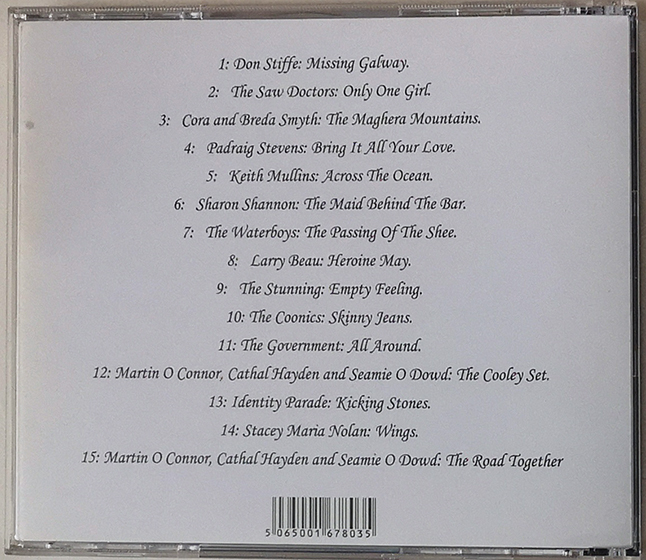 ☄ Politics ☄
Promo one-track CD in a gatefold sleeve with UK / Irish 2012 tour dates printed on insert.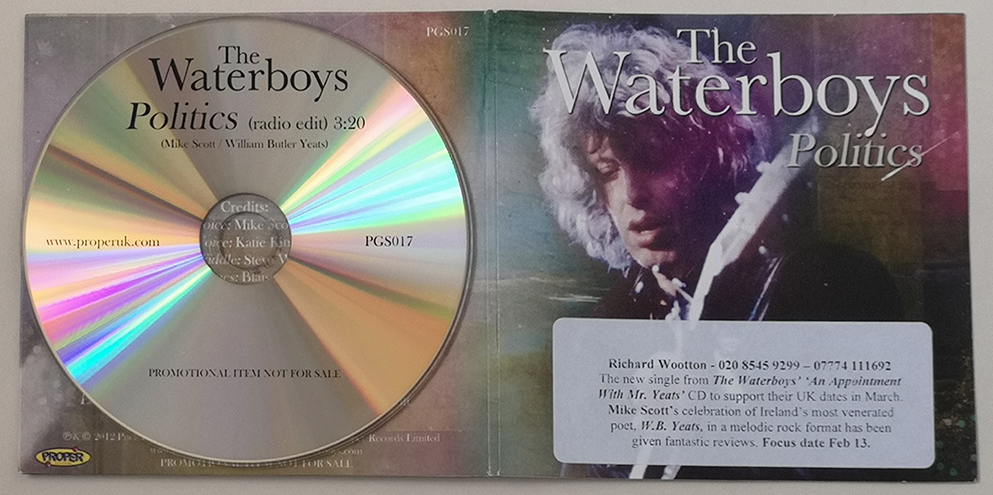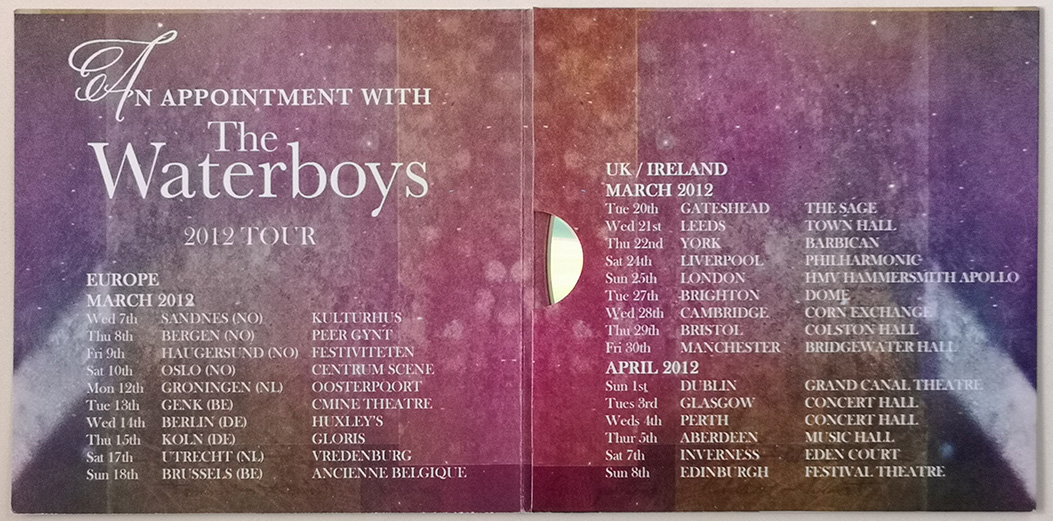 ☄ Sweet Dancer ☄
Promo one-track CD in a card sleeve.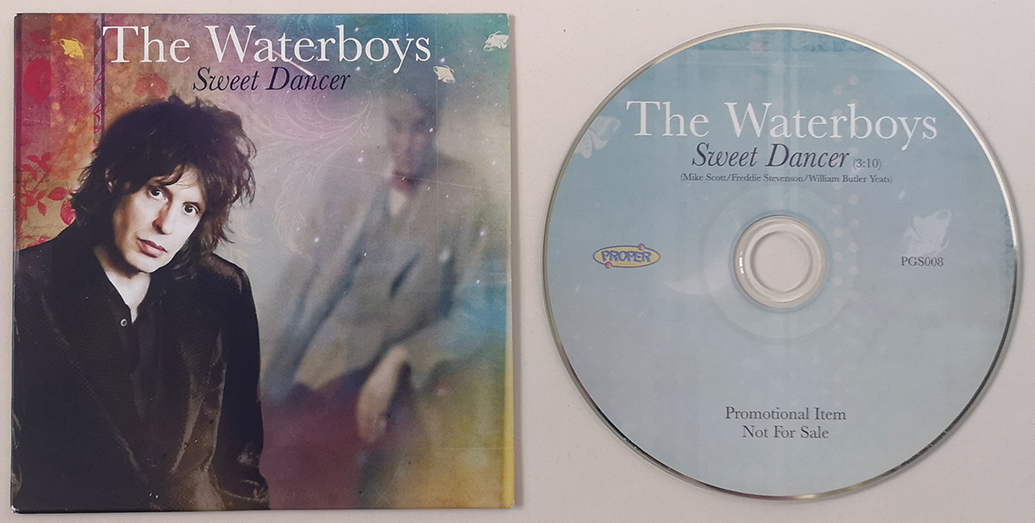 ☄ Politics 7-inch ☄
A Record Store Day release in April 2012, this vinyl single of Politics ontains two very interesting b-sides: The Travelling Man & The Tree and Down By The Salley Gardens.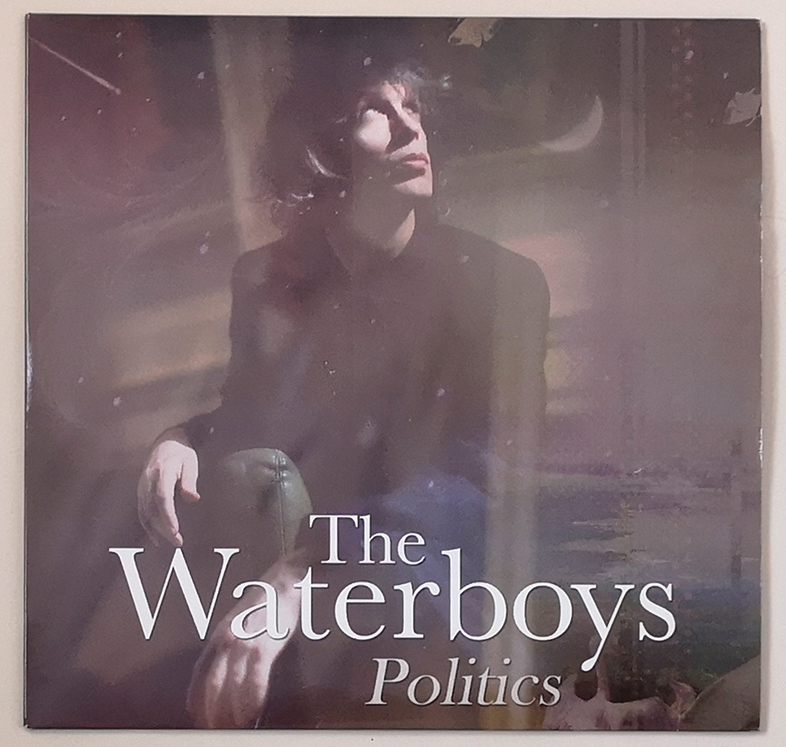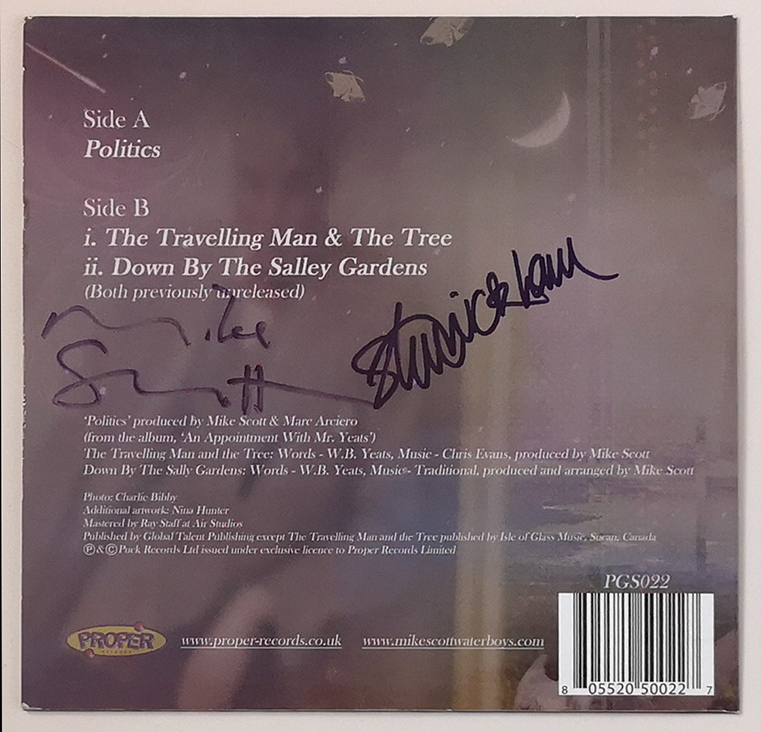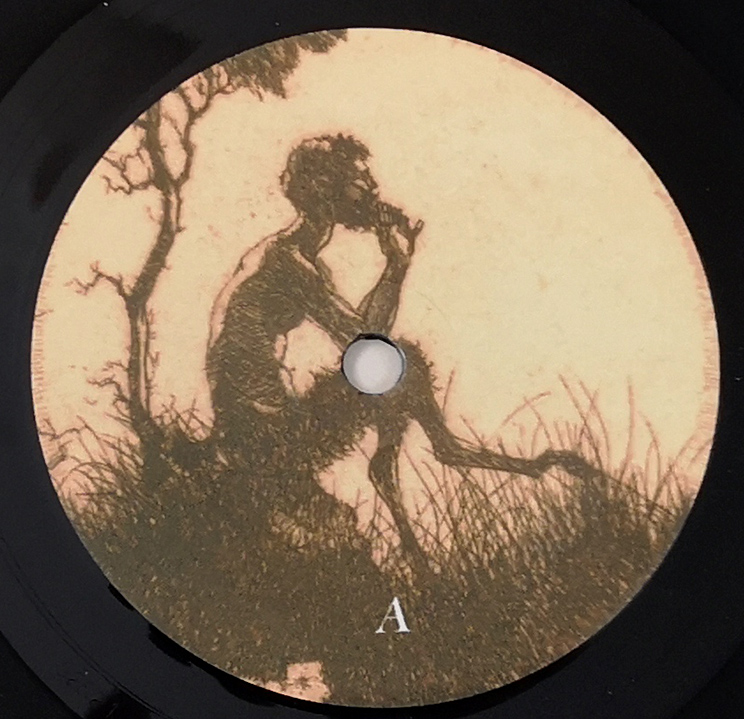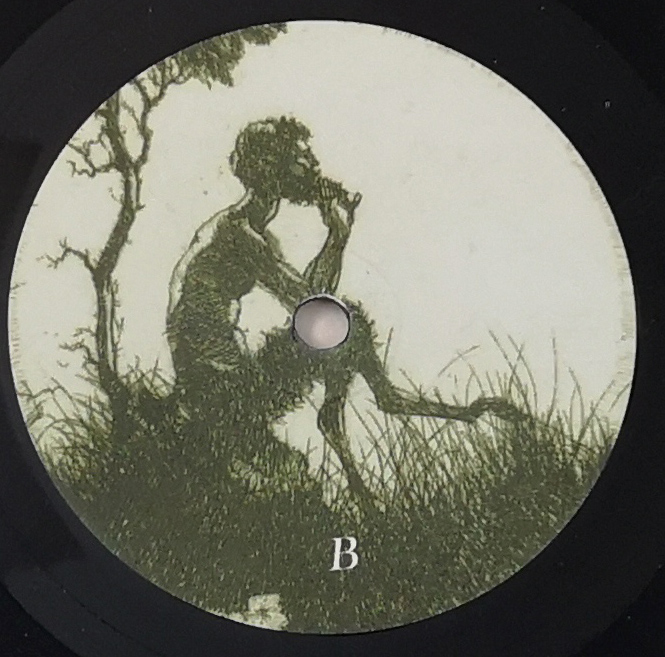 ☄ Ticket from the Abbey Theatre, Dublin ☄
A ticket from the World Premiere opening night in the Abbey Theatre on 15th March 2010.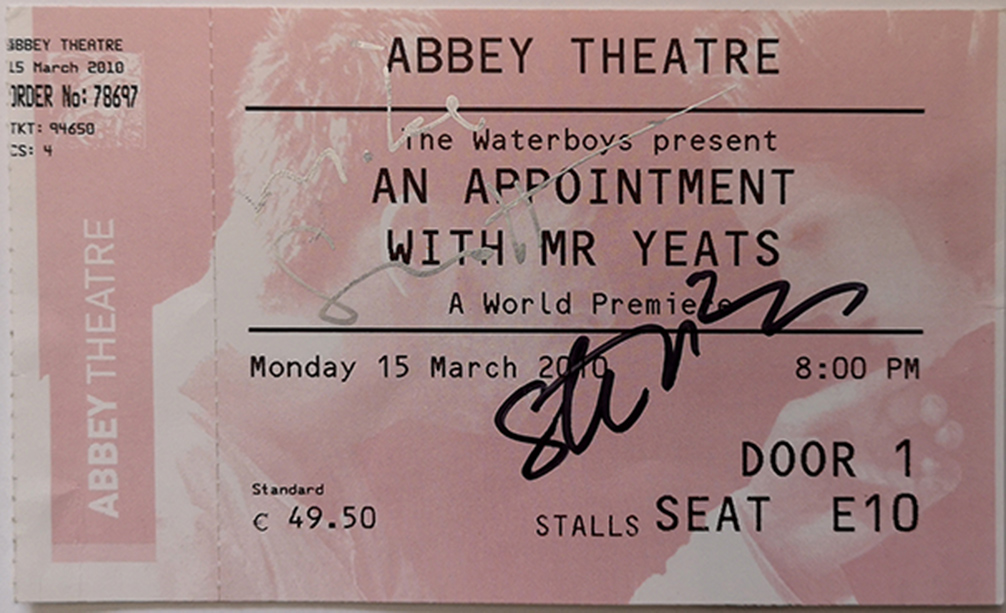 ☄ Tour Programme ☄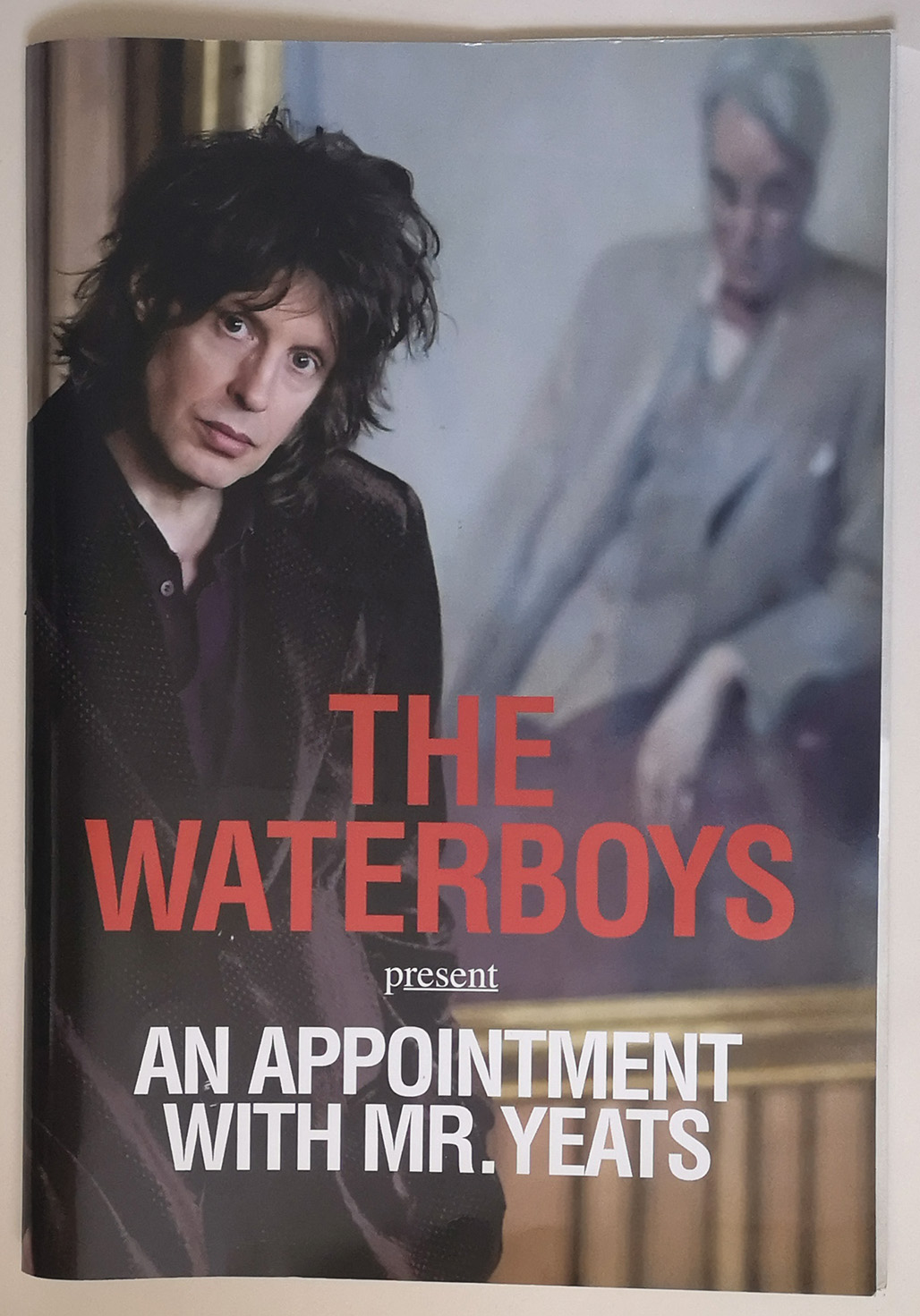 A lavish large format full colour Tour programme that was available at some of the early shows.
This is a beautifully produced item and it is packed with individual band member interviews, lyrics and fabulous photos.
Needless to say, this highly desirable programme sold-out very swiftly!
☄ An Appointment With Mr Yeats NYC T-Shirt - 2013 ☄
A unique show t-shirt from the An Appointment With Mr Yeats special concert in New York on March 20th 2013.

☄ An Appointment With The Waterboys Tour T-Shirt - 2012 ☄
A cream tour tee-shirt from the An Appointment With The Waterboys tour.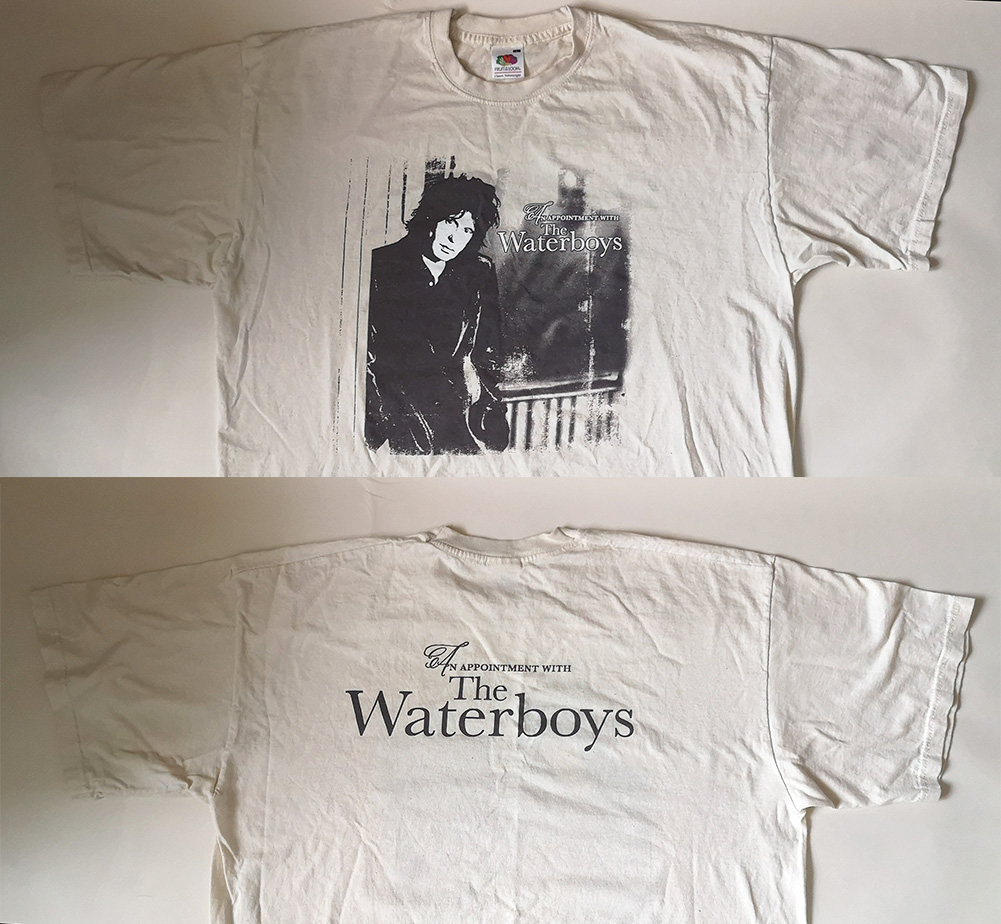 ☄ Mr Yeats Flyers 2010 ☄
Two flyers from the 2010 autumn tour in the Wexford Opera House and a two-night stand in Belfast. Thank you Niall for the Belfast Grand Opera House flyer.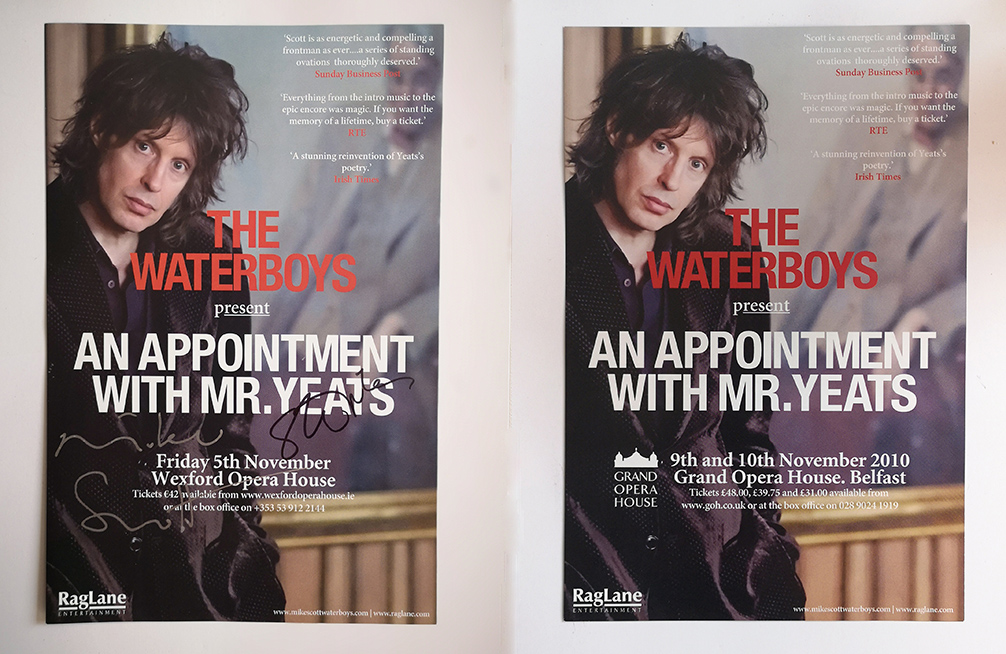 ☄ Access All Areas Tour Laminate - 2012 ☄
An Appointment with The Waterboys Tour laminate that was only issued to the band and crew.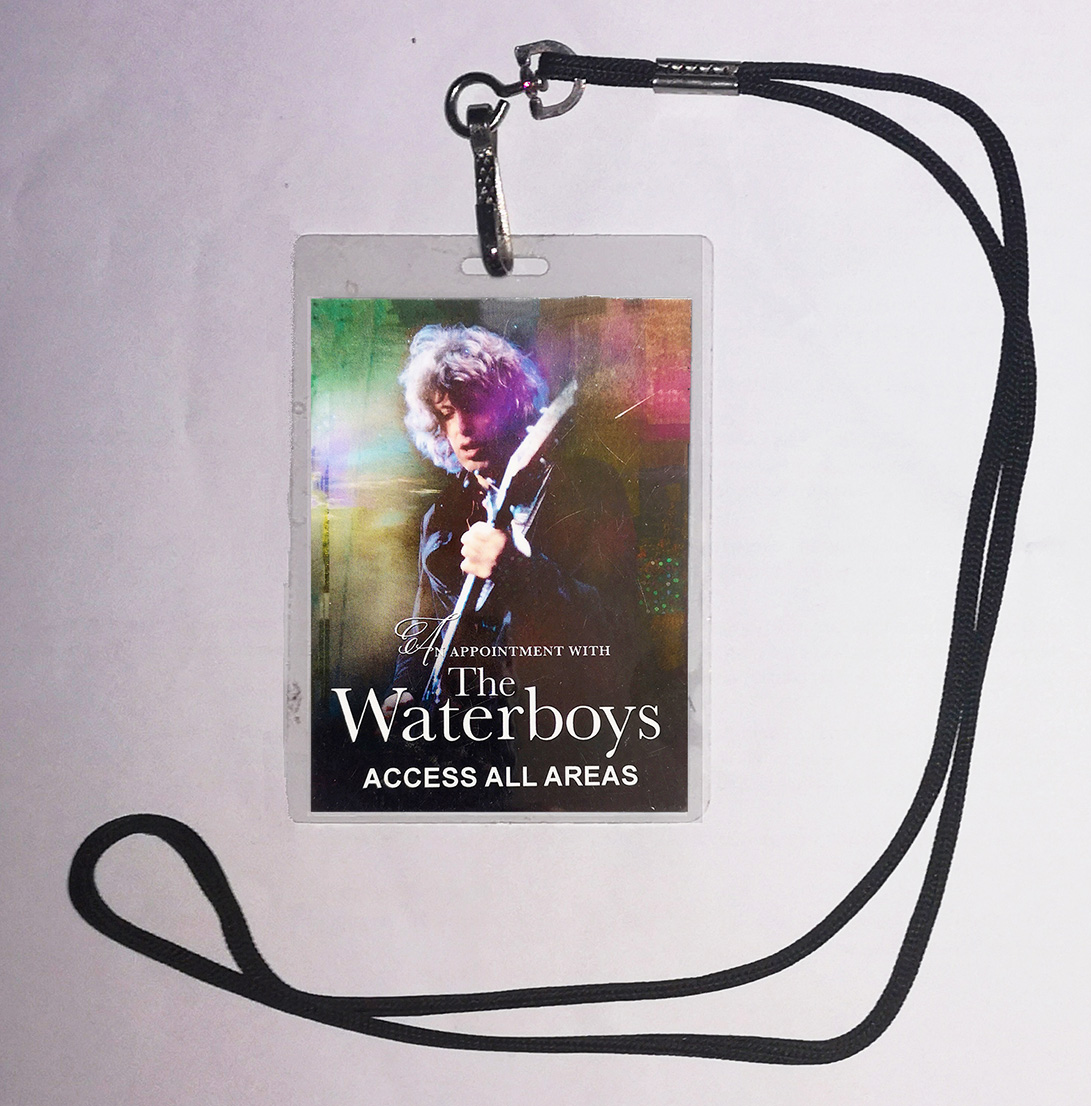 ☄ An Appointment with The Waterboys - 2012 ☄
In 2012 the format of some the live shows was one set of Mr Yeats songs and one set of Waterboys songs and the tour was named An Appointment with The Waterboys.
Signed and numbered poster. Number #79/200 - 2012.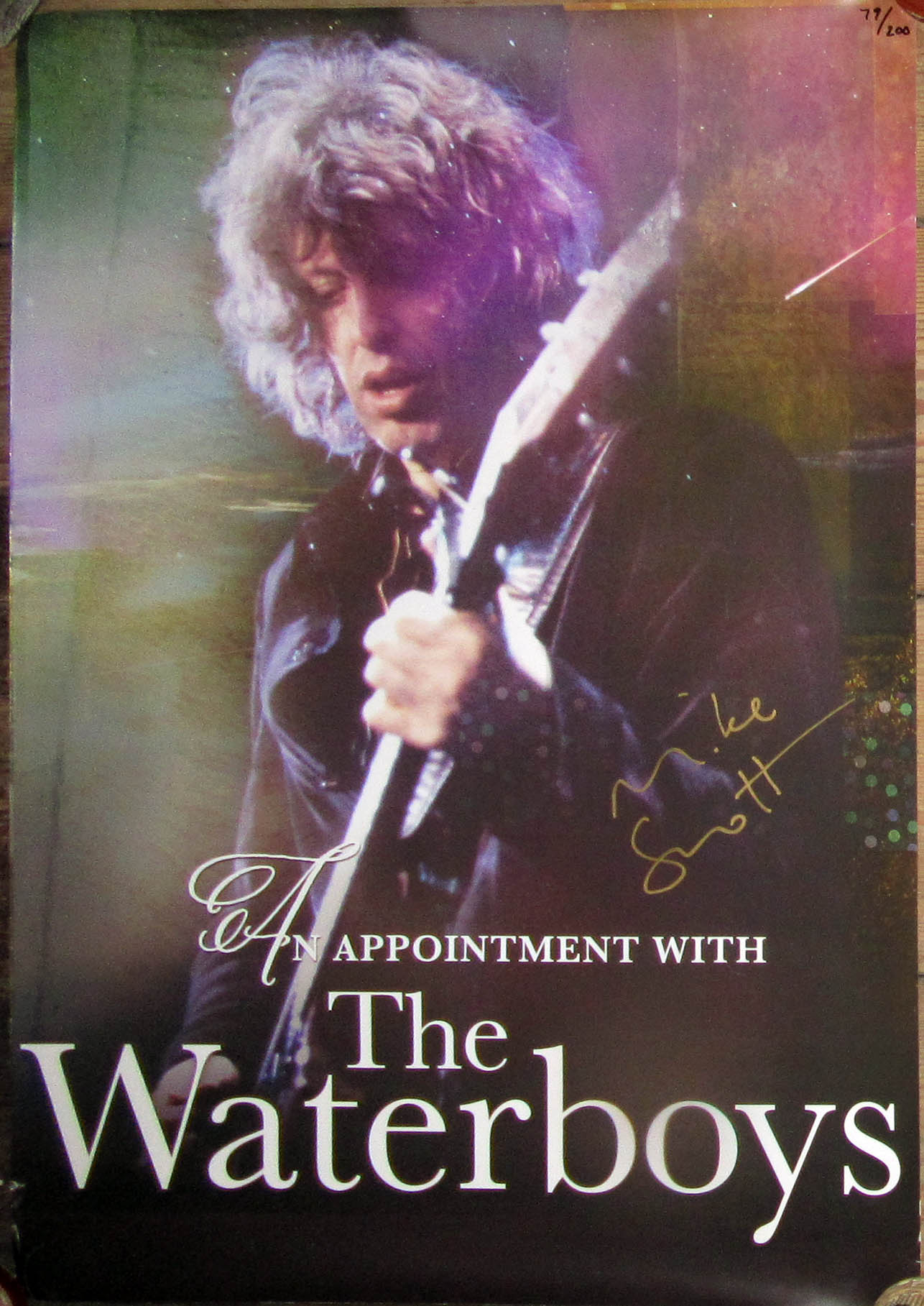 ☄ Limited Edition Signed Poster - 2012 ☄
This is another Limited Edition poster that was on sale at the shows in 2012. Printed on a matt black paper and featuring the lyrics to Song Of Wandering Aengus. All of these posters were signed by Mike and a rare few were signed by the full band. Number #39/200.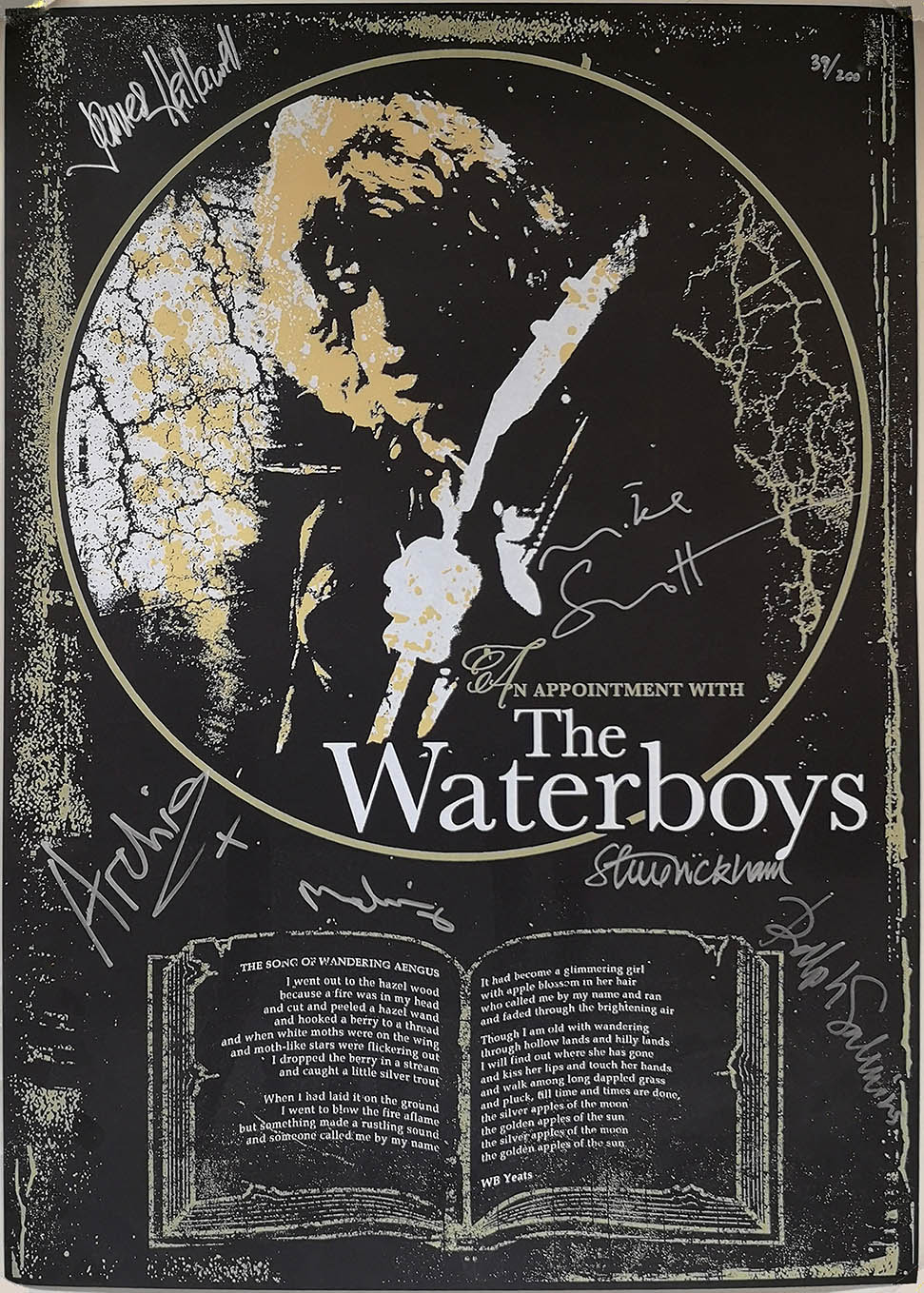 ☄ An Appointment With The Waterboys UK Tour Flyers ☄
A pair of flyers from the An Appointment With The Waterboys UK tour. Thank you Dag.